Facilities Infrastructure Power Briefing
Critical power protection continues to be a challenge for customers in both traditional data center environments as well as edge locations that have become more necessary and important in recent years. WWT's Power Briefing will cover existing technologies and methodologies to ensure IT can be protected and powered in any environment.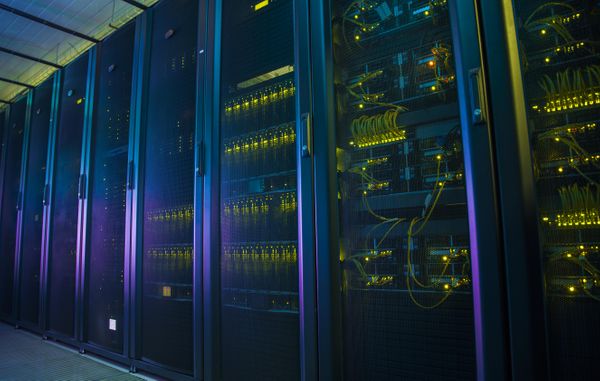 Goals & Objectives
This briefing will cover best practice recommendations and use case discussion around critical power deployments.
Attendees will obtain a clear understanding of our Facilities Infrastructure Practice and our main focused disciplines, along with proven methodologies and capabilities. We will level‐set expectations for effective power strategies as well as address the challenges and opportunities with today's data center and IT infrastructure design.
Data center
Technology that provides scalability to allow growth and consolidation while staying efficient.
Agility to allow quick adds, moves and changes within environments.
Reducing chances of human error or downtime.
Higher Rack density from hyper-converged and high performance computing.
Redundancy options and considerations.
Edge
Turning remote possibly harsh environments into protected environments.
Management for sights with limited or no personnel.
Monitoring and dispatch services to support large fleets of power devices.
Micro data centers that provide turnkey and quickly deployed solutions.
What is a briefing?
A scheduled meeting with a WWT Subject Matter Expert – typically via a live Webex – where our Subject Matter experts present an overview of specific topics, technologies, capabilities or market trends. Your attendees are allotted time for Q&A to pose questions specific to your organization.
Who should attend?
Facilities engineers, technicians, operations managers, operations engineers, network engineers, architects, etc.
Chief decision makers from any enterprise or federal organization.
Stakeholders with a material interest and responsibility for delivering and supporting critical power.
It should not be overlooked that power consumption directly impacts cooling in these environments, take advantage of WWT's Cooling Briefing to align complimentary technologies that provide a complete solution. A follow‐up deep-dive Facilities Workshop may be the next step needed to properly protect and power your IT, no matter where it is deployed.