Secure your business and power performance
Cybersecurity is changing fast, from secure access service edge (SASE) to cyber resilience. WWT takes a holistic approach, hardwiring cyber protection into the fabric of your organization. From understanding your identity posture and strategy, to managing the convergence of OT, IT and IoT, we give you the resources and expertise you need to modernize your enterprise security and move forward into the future.
What's new in security?
Check out the latest perspective from our experts in the field.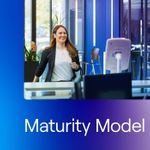 Enterprise Security
An enterprise security program optimizes cyber defense capabilities, improves threat response, mitigates breaches and closes compliance gaps. As cybersecurity threats grow more complex, modernizing organizational security requires a multifaceted approach including cloud security, cyber resilience, zero trust and more.
Identity and Access Management
Identity and access management (IAM) provides a framework for organizations to understand, manage and document their current ecosystems of employees, customers, contractors and connected devices. With an identity strategy in place, organizations can provide fast and seamless access to corporate assets while protecting against insider threats, compliance violations and fraud.
Operational Technology Security
As more and more devices become connected, organizations must manage cybersecurity risks across operational technology (OT) and information technology (IT). Learn how WWT works within industries to bridge these traditionally siloed teams.