Cisco Live - Top Demos
To help our customers and ourselves, WWT has pulled together the top Cisco demos that aligns with this year's Cisco Live event. Prepare ahead of time and expand on what you learned afterwards, and be sure to join the conversation and learn even more in our Cisco Live community.
Join WWT's Cisco Live Coverage Community
AIOps & AppDynamics
AppD & ThousandEyes + WWT Capabilities Demo
The WWT, AppD, and ThousandEyes teams had fun creating a mock customer, "The Tea Store". To portray the art of the possible with AIOps. In this video, the team highlights our demo application "TeaStore" that is hosted at the Advanced Technology Center, which was created to setup production level problems with all the tools used to monitor the application such as AppDynamics and ThousandEyes.
AIOps Tea Store - An Introduction
At our Advance Technology Center (ATC), we have created an enterprise environment that mimics a lite version of fortunate 50 company with our demo application called the TeaStore. With the use of this open source microservices application that is hosted on a kubernetes cluster, we have been able to tie in high value decisions based on potential problems that may arise in the infrastructure.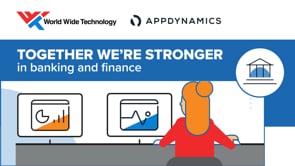 WWT + AppDynamics: Better Together
World Wide Technology and AppDynamics deliver a comprehensive APM and AIOps solution for the world's largest and most innovative enterprise organizations.
Contact Center & Collaboration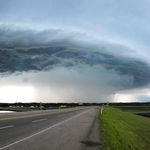 Make Emergency Alerts Visual
Learn how Singlewire's InformaCast emergency notification software integrates with CUCM and Appspace's Digital Signage for visual emergency alerts. This integration allows Cisco UC Engineers to program IP phones so that select employees can participate in posting emergency notifications that display to digital signage.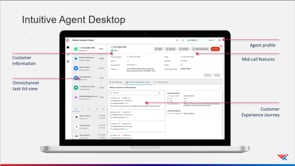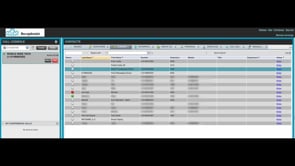 Data Center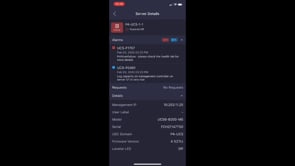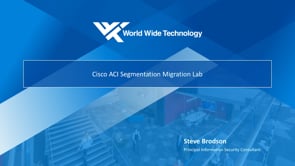 Cisco ACI Segmentation Migration Video
Implementing an application-centric mode to specifically meet a segmentation strategy and zone architecture requires a different approach — one referred to as the hybrid model. Features of ACI can be designed to implement a zone architecture through the hybrid model. This video demonstration outlines the step-by-step process for placing endpoints into a logical endpoint group (EPG) and applying security enforcement for the entire group to ensure consistency. This video highlights a design model that allows easier segmentation of applications while ensuring mobility of endpoints.
Optical Networking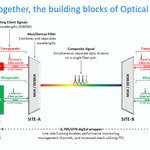 Introduction to Optical Networking Training
Optical networking and Wavelength Division Multiplexing (WDM) have long been the technology of choice for transporting large amounts of data between sites. New technology trends like 5G, autonomous vehicles and smart cities rely on optical networking as a transport foundation. The purpose of this training is to help you become familiar with the basic building blocks of an optical network and gain an understanding of the key benefits provided by optical networks.
Cisco Evolved Programmable Network Manager (EPNM) Lab Training
Cisco Evolved Programmable Network Manager (EPNM) is a simplified lifecycle management tool for carrier networks of all sizes. The solution encompasses operations, administration, provisioning and assurance across core, aggregation, edge and access networks. With powerful capabilities to manage carrier ethernet, optical transport, circuit emulation and more, Cisco EPNM provides end-to-end management of routed, optical and converged multi-layer networks. These video demonstrations are intended to guide you through the Cisco EPNM Lab.