Public Sector Tech Talk E04: Intrinsic Security for State, Local and Educational Organizations
Event Overview
CIOs and CISOs at state, local, and educational organizations have multiple competing priorities: secure remote access and distance learning programs; provide enhanced citizen and student services; modernize apps; and contain costs – all while protecting data, maintaining operations, and complying with regulatory mandates. Adding to that is the ever-increasing threat landscape, most notably the emergence of successful ransomware attacks on these organizations. State, local, and educational organizations need to pivot to a strategy that leverages infrastructure and control points in new ways across any app, any cloud, and any device. Combining this capability with threat intelligence enables a shift from a reactive posture to a position of strength. This episode will provide details on how intrinsic security accelerates risk identification, while preventing, detecting, and responding to threats with the right context and insights.
Goals and Objectives
After attending you will have a better understanding of the security challenges and opportunities facing state, local, and educational organizations, as well as how intrinsic security can help them achieve mission success.
Who should attend?
This episode is most relevant for public sector IT professionals looking to learn about emerging technologies and drivers shaping the future of government. This series is geared towards those that are developing and executing solutions that address the unique challenges faced by government and education institutions. In this case, a focus on intrinsic security.
Presenters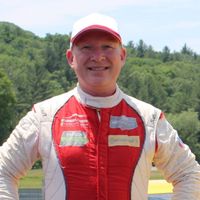 David Balcar
VMware
Security Strategist
Invite people to join this event