TEC37 A&O Series E09: Automate Your Infrastructure with AIOps
Event Overview
The health of your infrastructure requires an AIOps solution that provides foundational end-to-end visibility to your business, availability and risk of mission critical services required to automate IT operations. Join Tanner Bechtel and Mike Cervasio as they discuss how AIOps simplifies your transformation.
Featured Speakers
Tanner Bechtel
World Wide Technology
AIOps / Automation and Orchestration
Tanner leads the WWT Application Performance Monitoring (APM), Artificial Intelligence IT Operations (AIOps), and Automation & Orchestration teams. He is a technology leader and former software engineer with nearly 20 years experience in executive, technology, sales, management consultancy and leadership roles.
Mike is an esteemed leader in the AIOps space with a demonstrated history of working in the information technology and services industry. He is a strategic technology thought leader skilled in Service Delivery, Performance Improvement, Integrated Test Automation, CI/CD Pipeline Tooling, Re-engineering, Logging & Search Analytics, Machine Learning, and Digital Performance Management (APM).
Goals and Objectives
The purpose of this episode is to continue to educate on WWT's AIOps solution.
Who should attend?
Automation leaders or anyone diving into their AIOps journey.
Presenters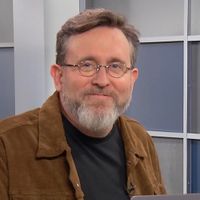 Robb Boyd
Explainerds.net
Chief Nerd
Invite people to join this event