WWT & AWS: A partnership that rises above

AWS re:Invent | Nov. 27 - Dec. 1, 2023 | Las Vegas, NV
One way WWT makes a new world happen is by helping our clients rise above the complexities of cloud computing.
Nowhere are these complexities more discussed than at AWS re:Invent — the annual learning conference hosted by Amazon Web Services (AWS) that unites a global community of experts, partners and enthusiasts to learn about the latest ways cloud is driving transformation.
WWT @ AWS re:Invent
Location: Booth #131
WWT is a proud bronze sponsor of re:Invent 2023. Come say hello at Booth #131 in the Infrastructure zone!
Ask our cloud experts about
The benefits of trusting a single partner for cloud strategy and execution: We consult with organizations to fully leverage AWS to drive their vision and strategy, then seamlessly execute those plans by relying on 30+ years of systems integration experience.
The ATC as a differentiator to accelerate cloud outcomes: The Advanced Technology Center (ATC) helps clients overcome real-world challenges in their cloud environments to accelerate IT and business outcomes.
The bottom-line value of cloud marketplaces: WWT is one of the leading cloud marketplace channel partners — we'll help you extract the most from your cloud investments.
Customer and Partner Appreciation Event
Join WWT, Cisco, AppDynamics and Intel for a special event during re:Invent!
What to expect
This invitation-only event gives attendees an opportunity to:
Meet with WWT cloud counterparts and leadership
Share insights and discuss exciting news stemming from the event
Network with industry peers and partners
If you would like to take part in this event, please contact your WWT team member.
Demo schedule
Demos are where the rubber meets the road. Join WWT cloud experts at Booth #131 for three exciting demonstrations:
Megh VAS for Smart Retail

Presented by Jennifer Adefala and Todd Barron​ - Tues., Nov. 28, 10:00-11:00 am & Thurs., Nov. 30, 10:00-11:00 am ​

Simplified Disaster Recovery Powered by VMC in AWS and NetApp BlueXP Disaster Recovery

Presented by Derek Elbert and Adam Fisher — Tues., Nov. 28, 2:00-3:00 pm

Mirage Augmented Reality Application

Presented by Kyle Lindsey, Brandon Gasparovic and Jennifer Adelfa​ — Wed., Nov. 29, 10:00 am-12:00 pm (Kyle) & 2:00-3:00 pm (Brandon & Jennifer)
EXPAND BELOW FOR DETAILS
What to look for at re:Invent 2023
Hear from some of our cloud experts on what they're most excited for at re:Invent 2023.
Cloud marketplace 101
As a top channel partner of AWS Marketplace, WWT understands the importance of controlling costs and optimizing cloud environments.
Trending at WWT
Keep up with the latest AWS-related content from our experts in the field.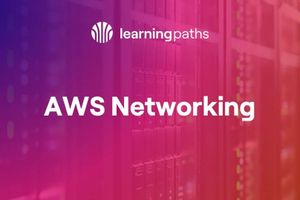 Cloud Networking
AWS Networking
This learning path includes a range of videos that cover both intra-regional and inter-regional connectivity, providing viewers with a comprehensive understanding of how to design and implement networking solutions in the AWS environment. From setting up virtual private networks (VPNs) to configuring peering connections, the videos in this learning path cover a wide range of topics to help users optimize their network infrastructure in the cloud. Whether you're new to AWS or an experienced user, this playlist has something to offer anyone looking to learn more about networking in the cloud.