Introducing Immersive Experience (IX)
The future of gaming, entertainment and media goes beyond play; it changes the way we live our lives.
WWT helps you create extraordinary, extended reality (XR)
Organizations must create multi-dimensional immersion across platforms to deliver limitless experiences. A new generation of persistently digital consumers demands flawless simulations as they experience life online. Immersive Experience (IX), WWT's Gaming, Entertainment, Media and Metaverse (GEMM) solution, allows creators to invent a boundless user experience across any universe by delivering with velocity and providing flexible experimentation in WWT's ATC.
What is XR?
A shift in how we interact with technology. A completely virtual 3D world that immerses the user through a mixture of technologies like AR, VR, XR and MR.
Transform the way we experience the world
Companies are tapping into the interconnectivity of virtual, augmented and mixed reality to meet and exceed consumers' rising expectations.
3.03 billion gamers worldwide
Global consumer market that expects zero latency
235 billion in gaming revenues
Wide array of technology must converge to produce seamless real-world simulations
1.7 billion mobile gamers worldwide
Sensitive user data needs to be secured on an international scale
WWT provides next-generation IP convergence for businesses looking to:
Transcend gameplay
Elevate user experiences across platforms
Reimagine business
Connect to emerging technologies at work
Socialize differently
Bring relationships into virtual spaces
Monetize in-world
Buy and sell virtual goods and services
Immersive Experience (IX) - what's possible

Velocity
Hit critical time to market with launch support for new titles

Experimentation
Test finished experiences in production-like environments for zero latency

Integration
Merge multiple technologies inside WWT's innovation studio

Experience
Create alongside best-in-class WWT GEMM strategists who turn technology into immersive experiences
Dreams start with us
WWT leverages user-centric design, strategy and frictionless execution to bring big ideas to life: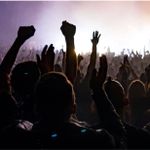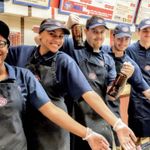 Expertise at your fingertips