Multi-faceted Smart Solutions
WWT's solution positions a computing infrastructure for Smart City/Region technologies that integrates multiple-point solutions and avoids deployment pitfalls. We ensure that your solution covers six focus areas – Broadband, Data & Analytics, Security, Cloud & Edge, IoT and Digital Innovation – that produce the best outcomes for any tailored solution and help your city/region to deliver a high quality of life and strong economic health to your citizens and businesses.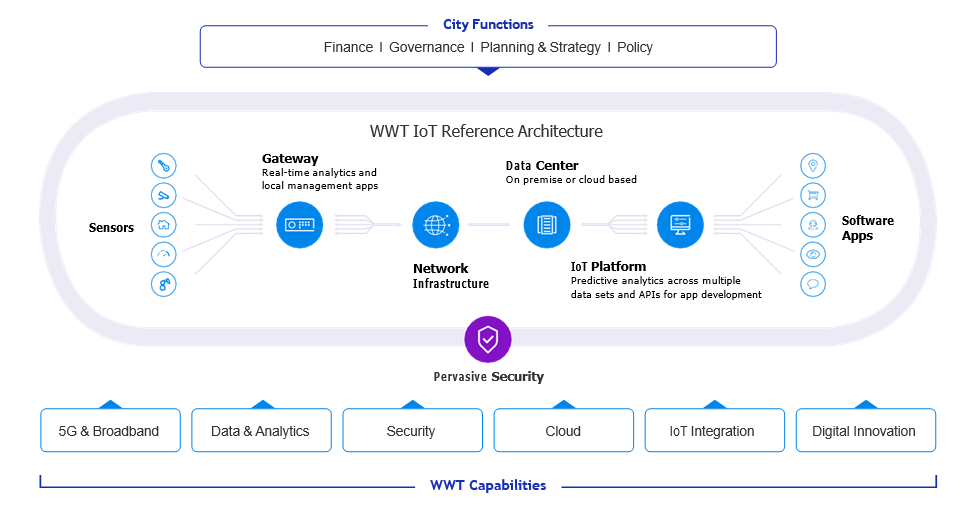 Our experience working with cities/regions and budgets of all sizes is in integrating the best combinations of your most viable resources for optimized results. As your trusted advisor through this process, we also help with identifying secondary and grant funding sources; facilitating collaboration between departments, agencies and leaders to solve regional challenges; and driving innovation and transparency for all stakeholders.
Have more questions?
Reach out to learn more about our Smart Cities & Regions solutions.