Accelerating the success of IT integrations and separations
WWT's M&A specialists seamlessly integrate with your teams to deliver cross-discipline advisory and delivery services that ensure even the most complex and expedited transactions are completed on time.
We support companies at all stages, experience levels and roles of the M&A and divestiture process.

100% on-time delivery of key M&A business outcomes

Advisory guidance on best practices, roadmap creation and decision-making support

End-to-end, in-house strategy and execution planning services

Hands-on engineering delivery services with seamless transition to service operations

Comprehensive program governance and cross-team dependency management

Global supply chain and configuration lab services to simplify on-site installs

Visualize and prove out migrations and technology integrations before deployment

OEM partnerships that streamline decision-making, testing and troubleshooting
Who we are
With a diversity of skill sets and unparalleled reach-back to supply chain, integration and lab services, WWT provides comprehensive M&A services unlike any other service provider.
Our cross-practice team is composed of technology, consulting, engineering, program management, supply chain, operations and delivery experts specializing in complex program and M&A services. Battle-hardened and committed to achieving outcomes on time, our team is backed by WWT's breadth of expertise across nearly all IT disciplines and enterprise-grade technologies.
Our proven delivery approach, tailored by industry, is designed to overcome common M&A challenges and deliver business outcomes on time. We pair business acumen, problem solving and advanced communication capabilities with experienced management drive and discipline to ensure proper program oversight and mechanics.
End-to-end capabilities
The right M&A expertise can accelerate delivery and help avoid common pitfalls. Customers trust WWT to optimize delivery and operational costs through strong advisory services, delivery management and industry-tailored best practices.

Learn how organizational change is an opportunity for transformation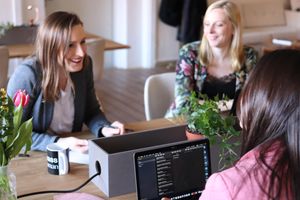 Data Analytics
Leading Through Transformation Briefing
Change is an inevitable part of a company's growth. Whether change comes in the form of organizational leadership change or a divestiture or merger, companies must be able to effectively adapt and grow through this transition to a new normal. This briefing provides leadership teams the knowledge and techniques they need to successfully guide their companies through this transformation.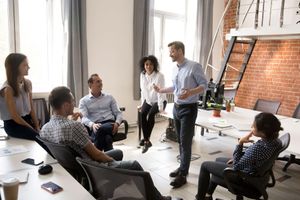 Connect with our M&A experts