Upcoming and on-demand events
Online or in person, WWT offers a variety of events to collaborate, connect and grow in the digital world.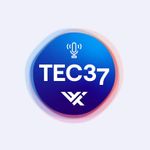 Event
webinar
TEC37 A&O Series E07: Accelerate AIOps Adoption with Cisco FSO
Through consultative design, multi-product architecture and the Advanced Technology Center (ATC), WWT and Cisco deliver true, predictive, comprehensive and business-objective AIOps to the world's leading enterprise organizations. Join us as we take a deep dive into WWT's AIOps Architecture and how Cisco FSO accelerates AIOps adoption.