Upcoming and on-demand events
Online or in person, WWT offers a variety of events to collaborate, connect and grow in the digital world.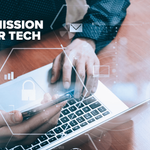 Event
webinar
DISA & Mission Partner Tech Session
In this F5 | WWT DISA & Mission Partner Tech Session we will focus on three different DoD use cases – Data Center/Enclave Consolidation, Modernizing App Deployments with NGINX and Shape Security.
Jan 13, 2021 • 10 am (CST)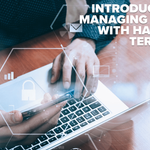 Event
experience
Introduction to Managing F5 BIG-IP with HashiCorp Terraform
HashiCorp Terraform is an infrastructure as code utility used to define and provision IT infrastructure in a human readable language. Terraform enables IT team across organizational silos to automate the building, changing, and versioning of IT infrastructure to support custom solutions and business use cases predictably and easily. Join this hands-on workshop to take the first steps in learning how HashiCorp Terraform can be utilized to provision and manage F5 load balancing and security infrastructure.
Dec 01, 2020 • 10 am (CST)