WWT is excited to partner with the PGA TOUR as title sponsor for the World Wide Technology Championship at Mayakoba.
The tournament will attract some of golf's biggest stars and celebrate technology, diversity and the power of digital transformation.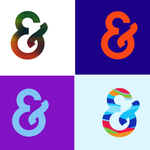 Master your approach
A golfer's approach shot is often the most critical factor in securing positive outcomes. Technology is no different. A sophisticated, innovative approach to IT that bridges the gap between business and technology drives transformational outcomes and allows you to make a new world happen.
Our culture and core values on display to the world
Our ability to create a brighter future for all by making a positive impact on our people, communities and customers is directly related to our culture and core values. The World Wide Technology Championship at Mayakoba is committed to supporting local, national and international charities, and to date has donated nearly $3 million to organizations making a difference in the Playa del Carmen and Cancun communities.

Leading with diversity, equity and inclusion
WWT is privileged to be the title sponsor of the Advocates Pro Golf Association (APGA) Player Development Program. Established in 2010, the APGA Tour is a non-profit organization with the mission to prepare Black and other minority golfers to compete and win at the highest level of professional golf across the International Federation of PGA Tours.
Our leader in the clubhouse: Graeme McDowell
WWT is a proud sponsor of Graeme McDowell, PGA TOUR professional for nearly two decades and winner of the 2010 U.S. Open (Pebble Beach).
Born: Portrush, UK
Turned Pro: 2002
Playing on: PGA TOUR and European Tour
PGA TOUR Victories: 4
International Victories: 10
Winner of 2010 U.S. Open
More than just golf
At WWT, our ambition is to create a brighter future for all — that includes our people and communities as much as it does our partners and customers. We are incredibly proud to support this event and the local community as we continue the tradition of making a positive impact.
Check out the tournament's official website to learn more about the tournament's mission and partnerships as well as tee times, tickets and a schedule of events.
Can't make it? Make sure to catch all the exciting action on the Golf Channel.