Upcoming and on-demand events
Online or in person, WWT offers a variety of events to collaborate, connect and grow in the digital world.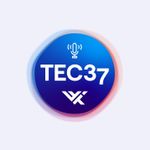 Event
webinar
TEC37 Cloud Series E06: Are You ACTUALLY Ready for a Private Cloud?
Because cloud is more complex than ever, it's important to choose the right deployment model for your business. Whether you need a public cloud, private cloud or hybrid cloud solution to drive your digital or business transformation, WWT's certified experts can help you choose, implement and optimize the right approach. Our experts will explore the many benefits to private cloud. Private cloud gives organizations full control over data and security, allows for cost control and efficiency, and improves privacy and risk-management capabilities. But these benefits come with tradeoffs. Do you know what it takes to implement a private cloud? Join our TEC37 experts as they discuss what your organization should consider before moving in that direction.