Upcoming and on-demand events
Online or in person, WWT offers a variety of events to collaborate, connect and grow in the digital world.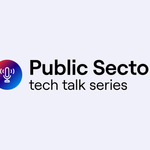 Event
webinar
Public Sector Tech Talk E25: Transitioning Agencies to a Modern Data Experience
As the federal government continues to deliver on its data-driven culture, agencies need better ways to interact with data through storage that is secure, simple, fast and accessible. A challenge for many agencies, however, is the need to balance legacy IT with demands to rapidly meet pressing mission needs. To overcome this challenge, there are five IT priorities or principles that must be addressed. This Public Sector Tech Talk episode will discuss how government agencies must adopt the 5S's – security, simplicity, scalability, sustainment/support and speed – in order to successfully move toward a more modern data experience. It will focus on the most effective way for agencies to protect, manage and store data.