Upcoming and on-demand events
Online or in person, WWT offers a variety of events to collaborate, connect and grow in the digital world.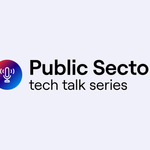 Event
webinar
Public Sector Tech Talk E25: Transitioning Agencies to a Modern Data Experience
As the federal government continues to deliver on its data-driven culture, agencies need better ways to interact with data through storage that is secure, simple, fast and accessible. A challenge for many agencies, however, is the need to balance legacy IT with demands to rapidly meet pressing mission needs. To overcome this challenge, there are five IT priorities or principles that must be addressed. This Public Sector Tech Talk episode will discuss how government agencies must adopt the 5S's – security, simplicity, scalability, sustainment/support and speed – in order to successfully move toward a more modern data experience. It will focus on the most effective way for agencies to protect, manage and store data.
Sep 23, 2021 • 1 pm (CDT)
Event
experience
WWT Briefing: Cisco HyperFlex & Cohesity: Modernizing Data Management
Cisco HyperFlex with Intersight coupled with Cohesity DataPlatform replaces inefficient, costly and legacy point products with a software-defined web-scale data management platform. In addition to providing optimal scaling capabilities, the solution has been designed to grow as the business needs-- meaning less investment up front for both hardware and software for lower capital expense. During this event, you'll discover how Cisco Intersight, Cisco HyperFlex, and Cohesity can improve your data management while saving you time, money and stress. Presenters will conduct interactive overviews of these products and then you'll experience them firsthand with live demos!
Jul 29, 2021 • 9 pm (CDT)