High-Performance Architecture
Artificial intelligence (AI) solutions require purpose-built architectures that allow for fast model development, training, tuning and real-time intelligent interaction.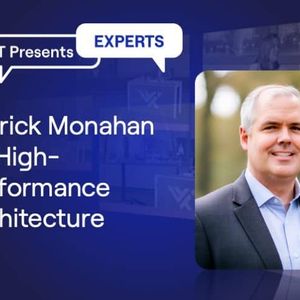 High-Performance Architecture
High-Performance Architecture: An Engine to Drive Your AI Strategy Forward | Experts
Generative AI initiatives are taking flight across the world as organizations of all kinds explore new and innovative ways to put the disruptive technology to use. But has anyone stopped to think if their IT infrastructure is ready to meet the intense data demands required of advanced AI solutions? Join Derrick Monahan, WWT's data strategy and high-performance architecture practice manager, as he talks about the vital nature of high-performance architecture — the merger of high-performance computing (HPC) and AI and machine learning (ML) workstreams into one architectural framework with the core IT infrastructure components needed to unlock the seemingly unlimited world of possibilities made possible by AI. Derrick also talks about the role of data and data governance, real world use cases being used in today's business landscape and ways you can put all of it into action.
What is high-performance architecture?
High-performance architecture is critical to each phase of the AI workflow, from model development through deployment. Without the right foundation, enterprises will struggle to realize the full value of investments in AI applications.
High-performance computing (HPC)
The right amount of combined CPU and GPU processing power is needed to train and run modern AI engines.
High-performance storage
The ability to reliability store, clean and scan massive amounts of data is required to train AI/ML models.
High-performance networking
AI/ML applications require extremely high-bandwidth and low-latency network connections.

Automation, orchestration, software and applications
HPA requires the right mix of data science tools and infrastructure optimization.
Strategy and governance
Data must be protected and readily accessible to systems and users.
Talent and skills
The right mix of experts is needed to build AI models and maintain HPA infrastructure.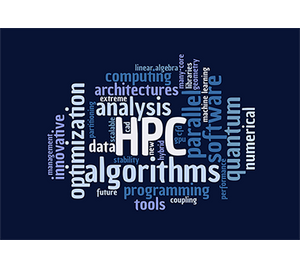 Server Infrastructure
High Performance Computing (HPC) Discovery & Alignment Workshop
High-performance computing (HPC) is the ability to process data and perform complex calculations at high speeds delivering performance and scale. In today's markets, a successful HPC cluster can be a formidable competitive advantage. And many are turning to these tools to stay competitive. That said, these systems are inherently very complex and must be built, deployed and managed properly to realize their full potential. Improper implementation can hinder your enterprise's ability to meet implementation deadlines, quickly identify and resolve problems, perform updates and maintenance and more.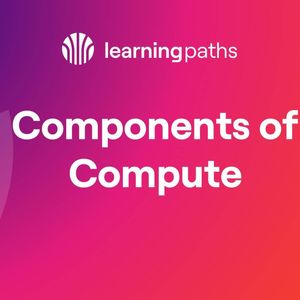 Server Infrastructure
Components of Compute
A server is a crucial piece of hardware in every organization's data center. Its primary role is to support the success of an organization's web-tier, mid-tier, database, and AI application stack from a networking, processing, and storage standpoint regardless if the application is deployed within a natively installed operating system, in a virtual machine, or as a cloud-native or edge-native application. The server components that make up this hardware system can vary depending on the specific needs and requirements of the organization. The main components commonly found in a server include CPU (central processing unit), Memory, Network Interface Cards, Storage Devices, and in some cases accelerators like DPUs (data processing unit) and GPUs (graphical processing unit). In this Learning Path engineers can learn about the latest solutions on the market today that they can integrate into their solutions to help drive their business forward most effectively and efficiently.
Get started today
Learn more about our HPA capabilities