Upcoming and on-demand events
Online or in person, WWT offers a variety of events to collaborate, connect and grow in the digital world.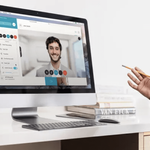 Event
webinar
What's Next for Higher Education?
What are the technology & strategy priorities for colleges and universities following more than a year of virtual instruction? WWT's university and college customers were able to quickly lift a variety of tools into place to make remote work and remote learning happen. That variety now brings challenges, of interoperability, and cost-efficiency. And the reality of the pandemic brought the spotlight to the digital divide, security vulnerabilities, and brought into question the value of top-tier university education when all learning went virtual. Join us to hear how institutions plan to address digital engagement of students, foster more seamless learning & instruction, and enable hybrid work for administrative staff.
Aug 17, 2021 • 3 pm (CDT)