Upcoming and on-demand events
Online or in person, WWT offers a variety of events to collaborate, connect and grow in the digital world.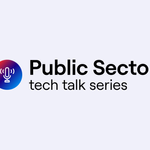 Event
webinar
Public Sector Tech Talk E28: Aligning with the Cyber EO: A Look at the DevSecOps Requirements
With the advent of the President's Executive Order (EO) on Improving the Nation's Cybersecurity, public sector agencies are under immense pressure to increase deployment of new technologies. The EO joins other federal cloud regulations and frameworks, including NIST EO 11 recommendations, DISA STIGS, and more, that call for a balance between accelerated development processes and strong security measures through DevOps and DevSecOps. But how can agencies meet the demands of adopting emerging technologies with a focus on security? This episode will discuss why it is important to utilize an operational framework that takes DevOps and DevSecOps best practices used for application development and applies them to infrastructure automation. It will address how this approach can eliminate risk by incorporating continuous threat monitoring capabilities and, most importantly, how the National Security Agency (NSA) has adopted this framework to support a successful cloud migration initiative.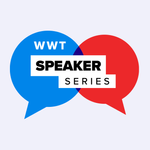 Event
speaker series
WWT Speaker Series: Women in Cybersecurity
The WWT Speaker Series events occur monthly and feature an inspiring speaker or thought provoking topic tied to innovation or culture. In honor of Women's History month, WWT and Gigamon are bringing together female leaders in cybersecurity to discuss their career path, lack of diversity in the field and how to change the perception that IT will always be a male-dominated field. Join us as we welcome: Jean Shapiro - Cybersecurity Executive at Banner Health, Alexa Kessler - Security Engineer at Early Warning, Kelly Kirk - Department of Defense, Shuanita Tyler - Security Policy & Compliance Lead at WWT, and Melissa Purinton - Practice Manager, Security Operations & Automation at WWT.
Event
webinar
TEC37 Security Series E02: A Holistic Approach to Cybersecurity
We are bringing back some of our favorite TEC37 episodes! In this TEC37 encore, we explore how CISOs can scale cybersecurity across the enterprise as security becomes increasingly tied to business success. Too often, the expense and damage to reputation that occurs after a sophisticated cyber attack can cause businesses irreparable harm. CISOs find themselves stuck between trying to secure new technology that will give their organization a competitive edge and protecting their legacy IT infrastructure and systems. Success requires an approach to cybersecurity that considers the business, architecture and operations. Join host Robb Boyd as he speaks with WWT's Geoff Hancock – Global Director of Cybersecurity Engineering, Warren Perils — Security Practice Manager for Global Service Provider and Comcast's Shena Tharnish — VP of Cybersecurity Products. They'll discuss steps organizations can take to implement holistic cybersecurity.