Upcoming and on-demand events
Online or in person, WWT offers a variety of events to collaborate, connect and grow in the digital world.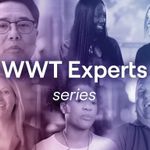 Event
webinar
WWT Experts: Jennifer Huber on Wireless Networking
Grab a quick dose of deep expertise with the WWT Expert series. In each episode, our host poses topical questions to a WWT Expert. Learn about the business solutions these experts have created, the technologies they've mastered and the trends they're seeing in the marketplace. All in 30 minutes or less. During this episode, our host Tony Berg, VP/CTO of Engineering and Architecture, will be joined by Jennifer Huber, Technical Solutions Architect, Mobility. Jennifer will discuss WWT's expertise across a range of wireless networking topics with a focus on the new roles that wireless networks are playing in the new hybrid work models that organizations are facing. She'll also cover how wireless and mobile networks are advancing and inter-operating, and she'll share some future trends she's excited about in this space.
Nov 18, 2021 • 1 pm (CST)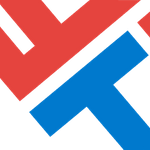 Event
webinar
Technology as the Enabler
In the world of healthcare, technology is often viewed either as an enabler or a barrier. For many healthcare IT departments, using digital technology to transform the patient and clinician experience sits atop their wish lists and roadmaps. But modernizing antiquated hospital technology systems isn't as simple as creating your own mobile app. It takes a concrete digital strategy, flawless execution and a partner to guide you over the many hurdles.
Jun 22, 2021 • 3 pm (CDT)
Event
webinar
TEC37 Networking Series E03: How to Lay the Groundwork for Wi-Fi 6
It's not a question of if your organization will move to a Wi-Fi 6 infrastructure but rather when. While the market has touted the speeds and feeds of Wi-Fi 6, little has been said about how organizations should prepare for a successful Wi-Fi 6 deployment. Join host Robb Boyd as he speaks with WWT's Jennifer Huber, Technical Solutions Architect; Steven Buhler, Business Development Manager; and special guest Keith Parsons, Managing Director of the Wireless LAN Professionals, Inc. They'll discuss the foundational components that need to be in place before Wi-Fi 6 deployment, including common blind spots.
Mar 24, 2021 • 11 am (CDT)