CUCM and Collaboration Development Workshop
Learn about all the benefits that come with moving to Cisco Unified Communications Manager (CUCM) 12.5 in this workshop. Talk to our experts about how Smart Licensing, enhanced security features and better remote worker experience can help your organization as you consider migrating from CUCM 11.x and older. Our experts are there to help you develop a migration plan that safe proofs downtime and major systems interruptions.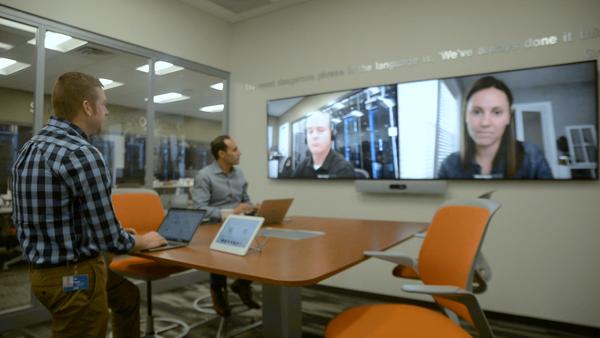 What to Expect
This workshop gives your organization the opportunity to discuss your enterprise wide UC strategy, goals and technical requirements with WWT's certified experts and Technical Solution Architects.
Get a plan in place for a 12.5 migration.

Understand Smart Licensing, Entitlements and Accounts.

Learn about the simplified administration and one-touch upgrades.

Explore the new security and compliance enhancements.

Learn about CMR for SIP Trunk Calls.

Learn about the enhancements to mobile worker experience.
Goals & Objectives
During this workshop, WWT experts will explore impact of the new CUCM 12.5 release. We'll share best practices and our proven methodologies. We will also discuss upgrades and outline the organizational drivers and challenges. This workshop will provide relevant information regarding licensing, endpoints and options for testing your migration.
What is a Workshop?
A working session in which your technology decision makers, Architects, Engineers and Line of Business representation meet with WWT Subject Matter Expert, Engineers and program management to evaluate how specific strategies and technologies could be deployed in your organization. These are paid engagements with a defined outcome and deliverable, e.g. Action Plan, High-level Architectural Design, Proposal or Quote for Project Implementation. Takes place in person or via video conferences that last from 4 hours to 5 days.​
Who Should Attend?
Architects, engineers, IT directors, CIOs​, Line of Business representation. Anyone with a material interest and responsibility for delivering, consuming and supporting the solution.
Benefits
At the end of the workshop, your organization will understand upgrade methods, migration policies and procedures and how to mitigate migration risks. You'll also know the full benefits of moving to 12.5, in addition to having a clear understanding of the architectures, including third-party integrations.