Data Insights Workshop
As large IT organizations run increasingly complex storage, backup and compute platforms, it's becoming harder for infrastructure leaders to pin down performance issues and identify opportunities to cut costs. The WWT Data Insights Workshop gives you the analytics you need to increase efficiency and accelerate decision-making across your data center footprint.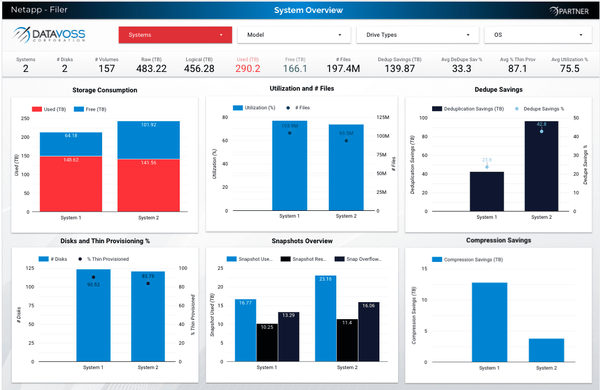 What to Expect
The WWT Data Insights Workshop presents findings discovered from WWT's Data Insights Tool, a lightweight, low-touch software that is provisioned in the customer's environment in less than 30 minutes. Within a week, WWT will present a highly visual, interactive report with quantifiable metrics of your existing environments.
Receive insight into key bottlenecks, efficiency challenges, configuration issues and the overall health of environments.

Gain a level of detail that allows for prescriptive solutions to be architected and designed.

See the quantified value and justification for future technology investments.

Know exactly what your environments look like today to define detailed requirements for technology refreshes.
Goals & Objectives
A WWT Data Insights Workshop details key aspects of your existing infrastructure.
Data Protection: Includes holistic examination of data protection service levels, backup and restore challenges, resource allocation and utilization, and blind spot detection. Advanced analysis of deduplication appliances provides cost optimization opportunities and cloud workload classification.
File / NAS / Block Storage: Includes discovery of physical and logical assets, capacity and utilization trends, and performance challenges for block storage systems, including modern flash and NVMe-based systems.
Virtualization: Includes rapid insight into physical and virtual assets, ranging from servers and storage infrastructure to virtual machine resource allocation, along with capacity planning and resource optimization recommendations.
Who should attend?
Infrastructure and data center leadership, IT directors and associated representation, data center architects and engineers.
Benefits
This workshop helps you gain better visibility of your data center infrastructure. WWT's certified data center experts provide you with a clear and actionable strategy for optimizing data center solutions within your environment.