What does AI mean to you? Let's find out together.
Artificial intelligence (AI) is poised to transform, if not revolutionize, every aspect of business as we know it.
Yet even the most exciting technology can remain sidelined if you're unable to put it to work for your business.
WWT's Analytics & AI team can offer some much needed clarity around AI, its seemingly boundless potential and the realities of harnessing it to drive outcomes.
By partnering with a team who lives and breathes data analytics, you'll come to realize AI's full potential through proven strategies and engineering know-how that quickly deliver true business impact.
Start your journey with our AI eBook series below.
Getting Started with AI eBook
AI has quickly moved from technology potential to revolutionary business enabler.
Driven by progress in machine learning (ML), AI is disrupting core business practices and transforming how organizations interact with customers, manage risk and accelerate innovation.
Learn from WWT experts how to unlock AI's potential in this eBook primer.
Financial Services eBook
AI is changing how the Financial Services industry serves customers, streamlines operations and manages risk.
At WWT, our data science experts leverage AI to automate processes, improve security, lower operational costs and boost productivity.
We work with Financial Services clients to transform their businesses and, in turn, assure continued investment in the future of their industry.
Healthcare eBook
In today's challenging and changing healthcare environment, AI is disrupting traditional care and business models.
From solution discovery through seamless delivery, WWT helps our healthcare clients leverage AI to accelerate insights, advance care and improve workflows.
WWT puts AI to work where it makes a lasting difference for patients and clinicians throughout the healthcare delivery system.
Life Sciences eBook
Recent AI advancements have allowed the field of life sciences to make significant leaps forward, completely reshaping traditional notions of the time and cost needed for activities like drug discovery, imaging and more.
WWT helps life sciences organizations leverage data to inform and accelerate impactful treatment discovery, manufacturing, distribution, marketing/sales and more.
With industry expertise and proven AI experience, we partner with global pharmaceutical, biotech and medical device organizations to navigate the complexities of innovative technology and confidently move from possibility to AI reality -- faster.
WWT & NVIDIA
AI solutions that transform business
Consistently recognized as a NVIDIA Deep Learning Partner of the Year, WWT has proven expertise in designing and delivering solutions that put AI to work where it matters most.
With more than 80 Deep Learning certifications and consistent recognition for their data science expertise, our Analytics & AI experts leverage NVIDIA's leading portfolio of purpose-built AI systems to accelerate innovation and define the future of business.
We know modern businesses are demanding an AI-ready data center that moves beyond the constraints of traditional infrastructure. Built on the revolutionary NVIDIA A100 Tensor Core GPU, the DGX A100 offering from NVIDIA unifies data center AI infrastructure, running training, inference and analytics workloads simultaneously with ease. We're excited to show you what it can do.
** The NVIDIA DGX™ A100 system features eight NVIDIA GPUs and two 2nd Gen AMD EPYC™ processors.
WWT Consulting Services
Successful AI initiatives require a deep grounding in data and analytics. They also require tangible results. That's why our Analytics & AI practice is composed of consultants who bring real-world experience to your business coupled with an understanding of how to leverage data analytics to accelerate impact.
Our team's commitment to AI R&D is grounded in a deep understanding of use cases, driven by industry needs and proven out in the real world. Our fluency in AI and business seamlessly underpins the power of our Advanced Technology Center (ATC), where customers can design, test and deploy the latest NVIDIA infrastructure and software.

Explore the many ways WWT consultants can accelerate your technology journey.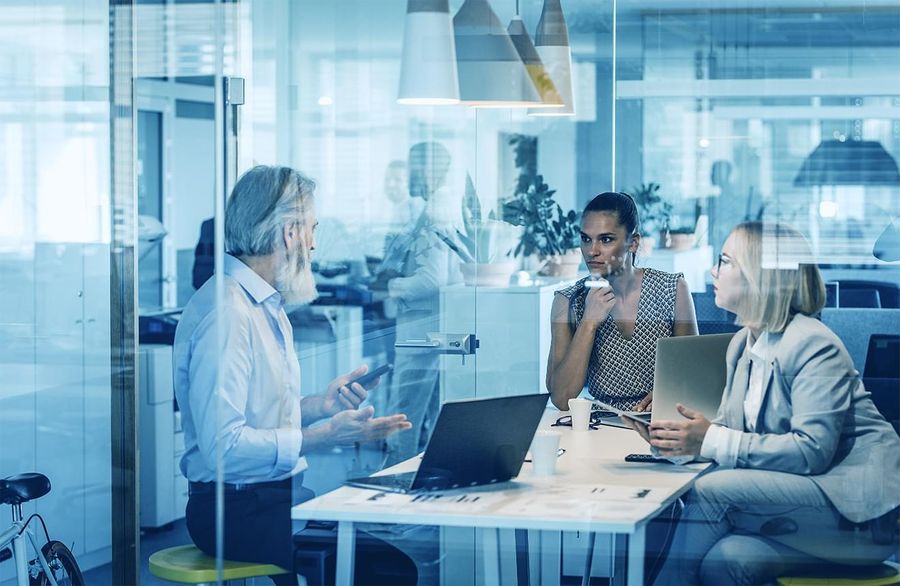 Related Reading