What's good for the world is good for business
Environmental, social and corporate governance (ESG) initiatives have become an increasingly important indicator for measuring an organization's health, performance, resiliency and long-term value in today's socially conscious economy.

Seamlessly integrating ESG into all aspects of the business helps organizations tap into new markets and drive financial performance, increase agility to combat unexpected shifts in the market, embrace fluidity in regulatory environments, and boost innovation and productivity — all while shaping a better world for future generations.


Customers, partners and investors are prioritizing organizations that are focused on shaping a better world through three key areas:

Environment
Impact of an organization's resources on the environment, such as carbon footprint, toxic chemicals in manufacturing processes and supply chain processes.

Social
How organizations improve and advocate for diversity and inclusion internally and within their communities.

Governance
An organization's practices, policies and processes for creating positive change, ensuring fairness and remaining compliant.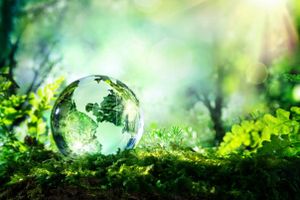 ESG
The Basics of ESG and Sustainable Technology
We cover the essentials, including the role sustainable technology can play in helping organizations achieve their environmental, social and governance goals while enabling digital transformation.
The time for change is now. But where do you start?
From individual employees and stakeholders to the boardroom, business leaders face a growing imperative to prioritize ESG as a key aspect of value creation. Yet they often struggle to identify where or how to begin.
As thinkers and doers, we combine strategy and execution to remove the barriers that can stymie even the best-laid ESG plans, giving you the clearest understanding of your true starting point so you can turn ambition into action.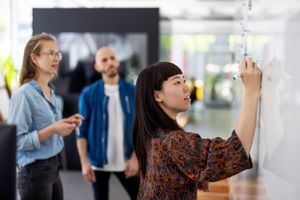 Protecting our people and planet through sustainable and responsible business practices.
WWT is committed to making a positive impact on the world by taking care of our people and communities by fostering safe, inclusive and environmentally conscious workplaces.