Foundations Lab
 · On-demand
ServiceNow Integrations: Intro to REST Web Services
Solution overview
ServiceNow is the market-leading tool for Enterprise Service Management. Also known as the "Now Platform" it's a leader in the application Platform-as-a-Service (PaaS/aPaaS) space. ServiceNow aims to consolidate an organization's data, business processes and knowledge into a single System of Action.

This lab is designed for administrators and developers who want to become more familiar with the platform's web service and integration capabilities.
Lab diagram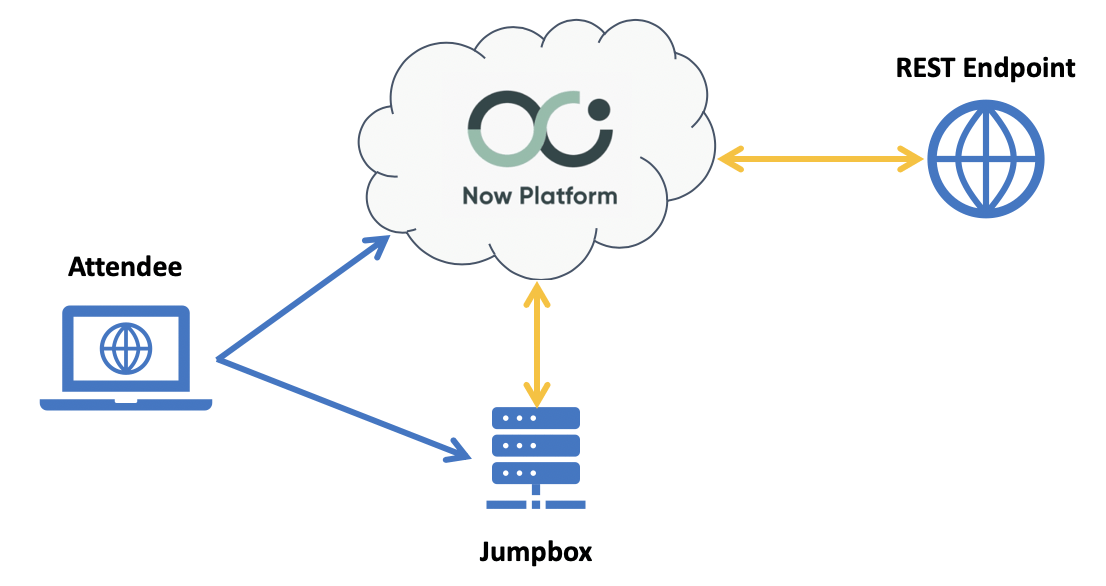 What's next?
Learn more about Enterprise Service Management, stay up-to-date with the industry and the new technology we have at WWT.