Commvault and WWT
WWT and Commvault deliver solutions to protect data wherever it lives with secure, efficient backup and recovery. Our approach helps customers gain control of endpoint data on laptops, desktops and other devices with source-side deduplication, opportunistic scheduling and bandwidth throttling.  And with Commvault's unified intelligent data management platform clients are provide a spectrum of cloud-powered capabilities beyond essential backup and recovery. Our portfolio of Commvault solutions support current and modernized workloads on-premises and in the cloud. WWT is a Commvault MarketBuilder Partner, making WWT one of the most strategic Commvault partners in the United States.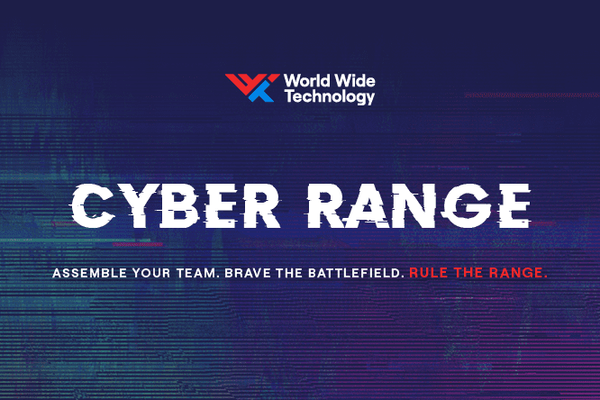 Security Transformation
Cyber Range - Capture The Flag Series - Red 4
Cyber Range teams -- comprised of teams of three to four players -- will be pitted against one another. The objective of the competition is to solve practical cyber challenges in a simulated environment. This is a red team-style mixed capture the flag event that will require you and your team to actively break into an internal network as if you were a hacker. As a member of SAVE's interactive cyber operations team, you have 8 hours to hack into The League's internal network, obtain three parts of a passphrase, decrypt the file and provide a disable code to mitigate the sale of the stolen data to the black market. IMPORTANT: Please have a team of three to four players identified prior to registration. You will be required to share teammate information upon registration.
Data Protection
Commvault Data Management & Protection Essentials Lab
Commvault unifies data management and protects data at scale for all workloads across every environment. Whether on-prem, in the cloud, across multiple clouds or a hybrid environment, Commvault solves real customer challenges while enabling organizations to proactively simplify and manage the complexity and growth of enterprise data. This foundational lab gives an overview of the Commvault user interface, demonstrating the ease of protecting and recovering virtual and physical workloads, as well as databases.