Reducing IT Complexity
WWT began its relationship with ServiceNow as a customer back in 2007 and has since grown to become an Elite Partner for the Sales, Services, Public Sector and Service Provider programs. Using ServiceNow as the "Platform of Platforms" for Enterprise Service Management, WWT works with our customers to standardize, automate and orchestrate their IT estate.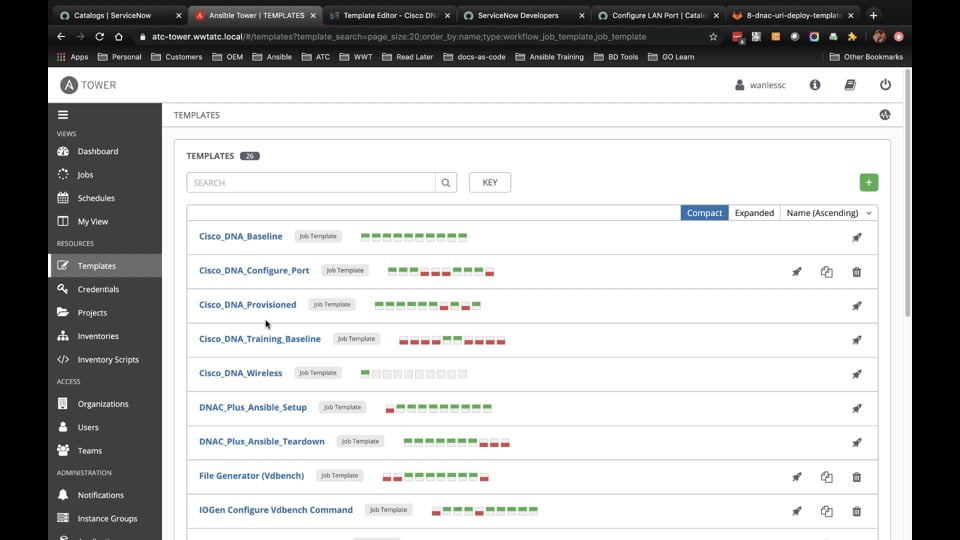 IT Asset Management
Automate the end-to-end lifecycle for software licenses, hardware assets and cloud-on one platform.
ServiceNow in the ATC
Inside of our Advanced Technology Center (ATC) we've designed and developed dozens of automated solutions pairing ServiceNow's workflow engine with the tools our customers are using every day -- configuration managers, cloud management platforms, productivity suites, etc.
Advanced Configuration Lab
Lab
ATC
ServiceNow + vRA 8.x + Ansible Lab: Multicloud DBaaS Provisioning and Custom Naming
In this lab, we will leverage multiple components to automate the deployment of a CentOS VM to either vCenter, VCF, AWS or Azure. You will have the choice to utilizing ServiceNow or the vRA Service Broker to perform the deployment. Further, we will leverage the vRA Ansible Core integration to do post deployment setup and configuration of a MySQL database, utilize PowerShell ABX code to perform custom resource and deployment naming, vRO with custom PowerShell scripting to accomplish MS DNS record handling, and lastly InfoBlox for our IP address management.
Advanced Configuration Lab
Start your journey today
Learn more about our ServiceNow capabilities, speak with an expert or take advantage of what we have in our labs.