Uniquely designed to accelerate hybrid work
Whether you're moving away from MPLS or building a hybrid work experience, you're in good company. The unique platform approach of Meraki SD-WAN is trusted by thousands of global organizations of all sizes.
An SD-branch platform
Do more with a cloud-first platform combining WAN, access and IoT.
Deep hybrid cloud connectivity
Streamline workflows with deep integrations with all major public cloud providers.
Dramatically reduce MTTR
ML-powered analytics identify poor app performance and make corrective recommendations in real time.
Three-click SD-WAN
Spin up a secure and optimized SD-WAN fabric across thousands of sites in three clicks.
Remote worker connectivity
Add connectivity and proactive app experience monitoring for remote workers.
The right security
Choice of on-premises UTM or cloud security for the perfect fit into your environment.
WWT's Advanced Technology Center (ATC) and experts support the latest in Cisco Meraki SD-WAN solutions.
Learn more about SD-WAN and Cisco Meraki
Software Defined WAN (SD-WAN)
SD-WAN is a critical part of organizations' journey to the cloud. Specifically, it is the foundation of a WAN services edge, the networking side of secure access service edge (SASE).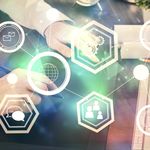 TIC 3.0
SD-WAN Technology Briefing
Software-Defined WAN offers organizations flexible connectivity, facilitates cloud strategies and improves application performance, all in a secure environment. It also can improve operational efficiencies and help control or reduce WAN costs. Approaches to SD-WAN implementation and supported capabilities vary from one OEM to another. This briefing will explore four of the top SD-WAN vendors and highlight the innovative features that set each of their solutions apart, including a live demonstration of our on-demand SD-WAN lab environments and explanation of how to access them.
Briefing
Oct 25, 2019
1 min read