Our Cloud-Native Platforms Services
Our comprehensive services portfolio is designed to help at every stage of your journey to digital transformation.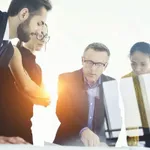 Cloud Management
vRealize Lifecycle Manager With Content Management Briefing
One of the challenges that faces a vRealize Automation content developer is maintaining code between multiple environment. In most cases, this is done manually and can become a tedious task that is prone to error. Further, the use of proper source control, testing and release management can become impossible. With VMware vRealize Lifecycle Manager, VMware has developed a solution with Content Management.
DevOps
VMware Tanzu Kubernetes Grid Assessment
WWT's VMware Tanzu Kubernetes Grid Assessment helps organizations accelerate their hybrid multicloud K8s journey. Our experienced technical architects will work collaboratively with your organization's teams to create TKG architectural, implementation and migration plans.