Public cloud paves the way for true digital transformation
Public cloud is the most common type of cloud deployment model. In this model, third-party cloud service providers (CSPs) conveniently own, operate, maintain and deliver cloud resources (i.e., hardware, software, services and other infrastructure) for public consumption via the internet.

The largest CSPs, often referred to as "hyperscalers," operate massive data centers that enable enterprises to quickly scale computing power to meet the fluctuating demands of today's digital world and hybrid workforces. The leading hyperscalers in the U.S. are currently Amazon Web Services (AWS), Google Cloud and Microsoft Azure.
Benefits of public cloud

Cost savings
Rein in spend, leverage cloud marketplaces and pay-for-usage models, embrace OpEx over CapEx models

Agility
Speed application time-to-market while leveraging automation to free developers to focus on important projects

Manageability
Upgrade legacy IT solutions with more self-service, self-healing, automated tools
Scalability & elastic supply
Transparently scale cloud resources up or down based on user demand

Mobility
Align with changing consumer behavior and expectations by supporting mobile work capabilities

Security
Trust CSP cybersecurity to protect data and mission-critical workloads while ensuring compliance
Cloud maturity model
Where is your organization on the journey to cloud maturity?
Explore other deployment models
The right cloud deployment model will depend on your business's unique needs and goals. Our certified experts can help you choose, implement and optimize the right approach whether you need a public, private or hybrid cloud solution.
Why WWT?
Most businesses are in the cloud, at least in some form. But navigating the intricacies of where to place applications and data within one or more clouds can be difficult. Our architects, engineers and consultants are experts across all major public, private and hybrid cloud solutions.
Whether you're assessing which platform or provider is right for you, looking to migrate workloads between public clouds, or trying to get the most out of multiple public clouds, we can help.
Our distinct AWS, GCP and Azure practices collaborate to develop custom solutions that deliver exceptional business outcomes, mature cloud capabilities and reduce risk. We'll show you what works, what doesn't and demonstrate how specific application workloads will operate on different public cloud platforms.
Public cloud service models
In addition to identifying the right deployment model, you need to determine the right cloud service model. CSPs typically offer their virtual data center, server and storage resources via three different models:

Software as a Service (SaaS)
Where CSPs host and manage software that lets users purchase cloud-based applications via the web on a pay-as-you-go subscription basis. Currently the most preferred application service model.
Learn more

Infrastructure as a Service (IaaS)
Where organizations rent and configure traditional data center hardware (servers, networking, storage) instead of buying and maintaining that infrastructure on-premises. The simplest of the models.
Learn more

Platform as a Service (PaaS)
Where organizations rent middleware, operating systems, runtime environments and servers from a CSP instead of building cloud services on their own. PaaS can help orgs quickly roll out custom apps by removing the complexity of developing application infrastructure.
Learn more
What's new in public cloud?
Keep up with the latest from WWT's cloud experts.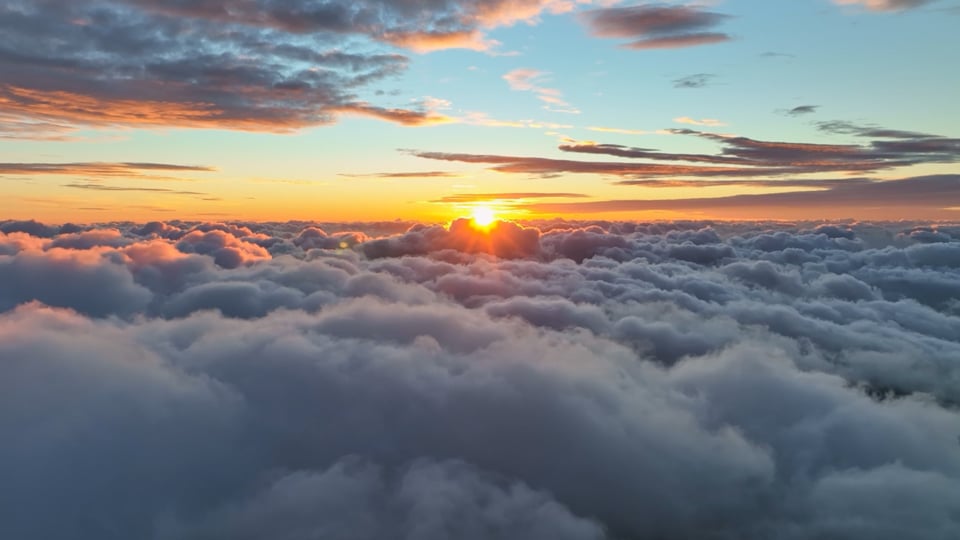 Cloud
Rise Above the Cloud
Organizations everywhere have turned to cloud in the name of digital transformation. Yet many are struggling to harness cloud's full potential. That's because optimizing and securing cloud environments has become more complex than ever. At World Wide Technology, we believe today's digital world demands a new approach to cloud.
Key inhibitors to cloud adoption
The public cloud has many benefits beyond cost savings. But there are several perceived and real inhibitors to consider:
Security: While CSP services are considered secure from an industry-standard perspective, security concerns persist regarding how organizations use public cloud services.
Operational and IT complexity: Cloud migration introduces a new level of complexity to how IT manages operations and new technologies. A shift in approach across people, processes and technology is needed to succeed.
Vendor lock-in: When an organization becomes dependent on a single CSP, it can be difficult to move to a new vendor due to financial, legal or technical restraints.
Compliance: While cloud makes it easy to select the best technology to meet business goals, an incompatible solution can lead to integration issues that put compliance in jeopardy.
Cost: It's not always the case that a public cloud model will result in organization-wide savings, especially without a plan to manage cloud spend as you scale.
Interoperability: It critical to understand the ability of your legacy infrastructure and systems to interact with a specific CSP's platform and services.
Privacy: For industries that require extreme levels of data security, public cloud may not be the best option.
Reliability: While public cloud services are generally reliable, there have been some noteworthy availability failures to be aware of.
Cloud strategy is a necessity
Working through the inhibitors above requires a comprehensive strategy that includes:
Foundational assessments
Application candidacy
Governance
Operations
Security
Optimization (cost, infrastructure, processes)