Upcoming and on-demand events
Online or in person, WWT offers a variety of events to collaborate, connect and grow in the digital world.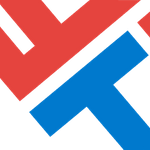 Event
webinar
Decoding SASE for Your Business
Since Gartner introduced the term Secure Access Service Edge (SASE) in 2019, organizations have been trying to figure out what this merging of network and security architectures means for their organizations. The rapid disappearance of the boundary between private networks and public networks has caused organizations to accelerate their SASE Journey. We aim to take you through a journey of how WWT envisions the SASE implementation and what its important pillars are both on the Network and Security front. We are going to showcase Cisco's comprehensive SASE offerings and solutions in action realizing this vision. Attendees will have the chance to win multiple prizes during the presentation!
Oct 19, 2021 • 12 am (CDT)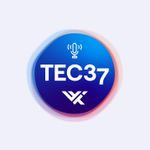 Event
webinar
TEC37 Carrier Networking Series E02: Industry 4.0: Fueling the Next Generation of Enterprise Innovation
We're at the dawn of a new breed of applications that will unlock the potential of Industry 4.0 --a fourth industrial revolution that will make the enterprise more agile, aware, efficient, intelligent, safe and sustainable. Industry 4.0 is enabled by critical technologies that are each reaching peak maturity at the same time. When these technologies work cohesively and are supported by modern connectivity like private LTE and 5G, massive companies can move at the speed of a startup while maintaining their brut market strength while meeting their internal needs. Host Robb Boyd talks to WWT's Dan Graham, Don Rogers and Jason Craig to discuss Industry 4.0, how it works, who can piece it together and how it paves the way for a wave of new Fortune 500 companies.
Mar 18, 2021 • 2 pm (CDT)