Meet the demands of today's users with SASE
Traditional networking and security architectures weren't designed for a global user base that must constantly access resources in the cloud. By putting security and networking services at the cloud edge, SASE allows organizations to increase cloud adoption, offload security tasks, and deliver consistent user experiences, no matter where users are located.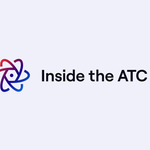 Event
webinar
Inside the ATC Networking: SASE
We first developed the Advanced Technology Center (ATC) as a place for people to get their hands on cutting edge technology. Now we're unlocking this ecosystem and putting all the research, results, tools and expertise in the hands of customers and partners everywhere around the world. Secure Access Service Edge (SASE) is a very popular technology, with many vendors wanting to ride the success and marketing. But what is real and what is marketing? Navigating the offers can be confusing and complex. SASE merges networking and security, which can be disruptive to organizational structures and decision making. This event will walk through how the network and security worlds are colliding to deliver Secure Access Service Edge (SASE), and how you can use the ATC to more rapidly choose the right architecture and accelerate business outcomes associated with SASE.
Accelerate your SASE journey
From learning the basics, to gaining hands-on experience with different solutions to discovering the right path for your organization, accelerate your journey to SASE.