Making software that matters
Application Services
Tech and business environments are changing so fast that software solutions can become obsolete before they're ever delivered.
Traditional approaches to enterprise IT simply weren't designed to respond to the speed and uncertainty of today's digital economy.
WWT's outcome-based approach to agile software development and engineering delivers customer value early and often. We capture iterative feedback to guide decisions and produce impactful solutions at the speed of your business.
Benefits and value:
Solve your toughest challenges by leveraging experts with the experience, discipline and track record of implementing complex custom applications that provide real value
Upskill and transform your development teams by educating them on techniques and processes proven to generate quality, maintainable solutions that last
Untangle complex software development efforts to enhance your ability to respond to market changes quickly and take advantage of new technologies
Close skills gaps and complement your organization's own software development initiatives by tapping into our deep pool of talented developers
What we do
We believe great software has the ability to change lives. It's what drives us as a custom application design and development company to identify business needs, approach problems in new ways and create software solutions that make an impact.
We've been delivering world-class software development services for more than two decades. As an industry leader in agile expertise, our high quality, easy-to-use software is built on customer collaboration at every step of the journey.
WWT Application Services can help differentiate and transform your business with software that yields great user experiences, attracts new clients and increases customer value. We can also help your teams become more agile to meet the ever-changing demands of modern markets.
Our work
Application Services delivers full end-to-end integrated experiences that blend the agility of best-in-class software development with the strength, capabilities and expertise of a $12B dollar hardware technology solutions company.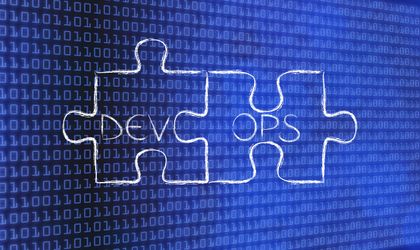 Our people
As one of the premier adopters and experts in the science and art of agile software development, our 400+ engineers have experience across a multitude of technology stacks, frameworks and code bases.
Nate McKie
Vice President, Application Services
I've loved computers since I was a child. My father worked at RadioShack and I was constantly there, playing on the machines and learning about programming. I got my B.S. in Computer Studies, carrying that fascination from childhood into my adult career. I now have the honor and pleasure of overseeing Application Services at WWT, where we've been able to bring game-changing software solutions to many customers. We've supported everything from legacy application refactoring to large digital transformations, and we've seen how quality processes and a customer-focused mindset can make a significant impact.
David Blatt
Area Vice President, Application Services
I spent my early career as a CPA and professional services consultant before moving into technology — and I've never looked back. I love seeing the impact technology can have on individuals and businesses. At WWT, I have the distinct pleasure of leading Services Delivery for our Application Services division. We support our clients by developing new applications, integrations and user experiences that change behavior and drive value.
Join our team today!
Our experienced team of digital strategists, designers and developers is looking for teammates to help us tackle our customers' biggest challenges. Do you have what it takes?