Automate everything right
Organizations across every industry are looking to automation to give their business a competitive advantage. In many cases, automation is already underway with multiple grassroots efforts.
But how do you connect siloed automation projects to a scalable automation strategy that drives business outcomes?
It's tempting to try to automate everything.
However, we've found that the secret to success is to automate everything right. This means prioritizing the correct things to automate and then automating them correctly.
What's new in Automation?
Check out the latest perspective from our experts in the field.
WWT Research
Actionable insights into technology solutions and trends that can help you make more informed decisions and outpace the competition. Log in to explore the latest automation reports.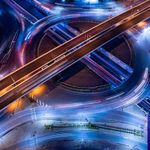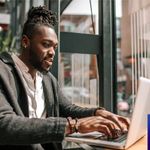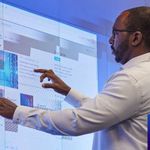 AIOps
A Modular Approach to AIOps
Artificial Intelligence for IT Operations (AIOps) continues to become more mainstream. Learn how a modular approach to AIOps allows organizations to better leverage data to drive efficiency.
Watch now
We all learn differently. That's why we dive deep into WWT Research through conversations with our experts. Watch to learn more!
Automation & Orchestration
How to Drive an Automation Strategy from the Bottom Up | Research
Automation has become a business imperative in the era of efficiency. And while sound automation strategy starts at the top, a bottom up, grassroots approach is equally important. It's likely that some form of automation is already underway at your organization. The challenge is: How do you scale automation efforts taking place below the radar?   Join WWT Technical Solutions Architect Dana Callear and Senior Director of IT Leadership Dave O'Toole as they talk about how leaders can sync executive strategy with automations that are already occurring within an organization. Dana and Dave also discuss the importance of identifying pockets of automation that can help drive scale and the role culture plays in making it all happen. 
Digital
A Great Employee Experience Hinges on Automation | Research
Automation in the digital workspace boils down to intelligently automating the right processes and eliminating friction so employees and IT are empowered to focus on more meaningful work and resolve issues faster. But to be clear: It's not about automating everything. It's about automating everything right.   Join Ivan Wintersteiger and Mike Cervasio of WWT as they talk about how automation is helping time- and budget-constrained IT departments do more with less. They'll also tackle automation challenges from an employee and IT perspective and provide practical steps you can take now to enable automation while detailing areas you should prioritize.  
Case Studies
Find out how we've helped organizations across industries adopt automation programs that bridge IT and business to deliver successful outcomes.