About Global Community Impact programs and events
At WWT, our culture and values are the key to our success. The impact is felt within our company, customers and partners. In its simplest form, our Global Community Impact (GCI) program was built around serving the community, our business and our employees. We focus on three pillars of impact:

Career readiness
STEM education and workforce development

Human services
Social justice and basic needs

Health & Wellness
Supporting physical and mental health
We believe making a positive social impact requires investing in a person's education, health, and ability to thrive in the future. When people feel safe and valued, they are more likely to make meaningful contributions to their teams, invest in their physical, mental, and financial health, and seek ways to improve the community.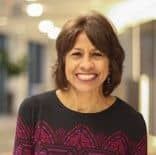 Ann Marr, Executive Vice President of Global HR and ESG Executive Sponsor
Initiatives
Our outreach efforts reflect our passion for developing tomorrow's leaders. We nurture the next generation by investing in STEM-focused education, internships and work-based learning opportunities. Through our efforts and investments, we ultimately strive to grow and retain individuals capable of leading in the future.
Our efforts make a difference
WWT has been recognized as a Great Place to Work for 12 consecutive years.