TEC37 Cloud Series E04: Defining your Strategy for Business Modernization
Event Overview
Innovative organizations are modernizing applications to accelerate software delivery, cut costs, and increase agility—often working with multiple cloud platforms. Join host Robb Boyd as he speaks with leaders from World Wide Technology, Google Cloud and Intel as they discuss building a modernization strategy to achieve these business goals, while avoiding vendor lock-in.
Featured Speakers
Todd Christ is a Senior Solutions Architect at Intel Corporation working on hybrid & multi-cloud opportunities with CSP and ISV partners. Todd has partnered with Google Cloud on the Anthos ecosystem since its inception in 2019 and has helped to evolve the architecture with the latest Intel Architecture models and accelerators.
Ronika Lewis
Google Cloud
Product Manager, Application Modernization Platform
Ronika is responsible for ensuring the successful adoption and go to market fit of application services in Google Cloud. She leads stakeholder engagement for strategic Anthos customers and owns the external customer roadmap. She's widely recognized for her cloud knowledge, customer empathy, and product insight. Ronika is a former Management Consultant of a Big 4 firm. She is also a tech entrepreneur in the digital transformation and analytics space.
David Purkey
World Wide Technology
Google Cloud Platform, Practice Lead
David Purkey has 20 years of IT experience concentrated in process development, application development, infrastructure automation and cloud technologies.
Goals and Objectives
This event will provide you with an understanding of how hybrid cloud solutions can offer the agility needed for your company's success while helping reduce costs. After attending, you will walk away with a big picture view of what modernization will enable for your organization.
Who should attend?
This episode is targeted toward business and technology decision makers in medium to large enterprises, including Chief Information Officer, Chief Technology Officer, Chief Information Security Officer, Chief Executive Officer, VP/Director of Cloud, Director of IT, and VP/Director of Applications.
Presenters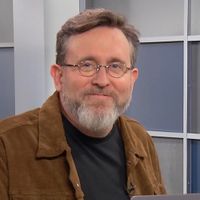 Robb Boyd
Explainerds.net
Chief Nerd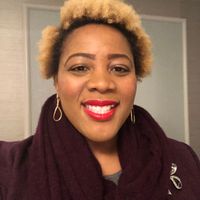 Ronika Lewis
Google Cloud
Product Manager, Application Modernization Platform
World Wide Technology
GCP Practice Lead - Cloud Architect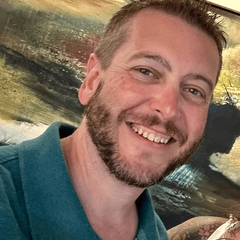 Todd Christ
Intel
Sr. Solutions Architect, Enterprise Strategy and Solutions Group
Invite people to join this event