Transform your technology initiatives into tangible business outcomes with Cisco Customer Experience (CX) and WWT's EA+
Cisco has changed their approach to a traditional maintenance agreement by listening to their customers and including more enablement and adoption resources within their portfolio. These Cisco CX tools integrate seamlessly into WWT's EA+ Methodology, allowing our customers greater insights into current state and a chance to map that to necessary milestones to achieve technology goals. WWT's ATC then allows us access to the tools, labs, and trainings necessary to validate or drive those goals towards realized business outcomes.
Cisco Smart Net Total Care - world-class product—level technical support, hardware replacement and OS software updates—all made simple by a range of smart capabilities.
Cisco Success Tracks - helps you quickly adopt and maximize the value of your Cisco® technology investments to accelerate business value.
Cisco CX Cloud - get the right information at the right time through CX Cloud digital platform to help predict better outcomes for your business, faster.
Cisco Lifecycle Advantage - this digital engagement program bridges Cisco and partners to jointly orchestrate customers through important milestones, across the entire lifecycle.
Discover WWT's EA+ methodology
Enterprise Agreements are becoming the most common way for our customers to take advantage of their buying power and allow access to products that help drive innovation. WWT's EA+, customers will receive unique value by having a team of CX professional proactively working to define successful business outcomes.
With EA+, WWT helps customers embark on a lifecycle journey that ensures they maximize their Cisco software investments. Utilizing the tools made available via Cisco CX, WWT will create a roadmap that leads towards your established business outcomes, allowing for us to track progress utilizing data the the criteria.
WWT's EA+ in tandem with Cisco CX can provide the resources and education necessary to achieve your goals and drive success. Please reach out to our subject matter experts in the enablement tab for more information or questions on how we can get started.
Reach out to WWT's subject matter experts to learn more about how WWT can help integrate these tools into our overall EA+ support.
Learn more about Customer Success & Cisco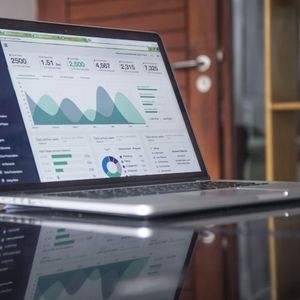 Customer Success
Aligning technology tools, investment and consumption to help customers realize strategic outcomes and business goals.