Your resource for everything branch office
In today's distributed world, a branch may be one person or 100. Whether big or small, everyone needs safe, secure, reliable connectivity to necessary applications and services. To achieve branch connectivity, it's critical to integrate WAN, LAN and WLAN technologies. WWT brings a unique ability to integrate these technologies to drive outcomes at the branch.
Discover what's new with branch office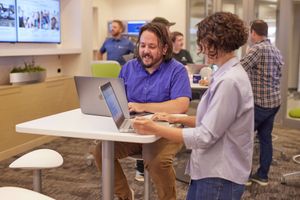 Networking
SD-Branch 101
SD-Branch is an exciting evolution in networking, but the technological framework can be confusing because it contains so many components. Here's what you need to know.
Related solutions
When delivering branch office solutions, we bring expertise across a variety of technology domains.