Cloud Marketplace

Streamline your software procurement lifecycle
Cloud marketplaces are online storefronts where customers can buy and manage cloud-based applications and licensing. Marketplaces such as AWS Marketplace, Google Cloud Marketplace and Azure Marketplace are rapidly disrupting conventional software channels.
As the industry's leading cloud marketplace consulting partner, WWT understands the importance of controlling cloud costs. Organizations trust our cloud FinOps experts to manage their spend and maximize their savings by leveraging the most advantageous private offers from hyperscalers and independent software vendors (ISVs).
Through tailored financial analyses and cost optimization recommendations, we'll show you how to streamline your software procurement lifecycle, optimize billing and cost management, and identify savings and modernization opportunities.
Cloud marketplace insights
Cloud marketplaces can play a key role in the success of your cloud FinOps and cost optimization planning. Explore our Research Reports and articles to learn how.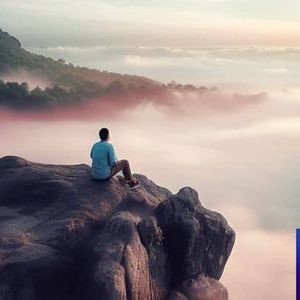 Benefits of cloud marketplaces
Cloud spend can get out of hand fast, especially when multiple hyperscalers are involved. We help our clients navigate the complexities of cloud billing and cost optimization by identifying opportunities to implement CloudOps and automation best practices across their procurement, capacity management planning and monitoring, and strategy development teams.

Savings
Expert guidance managing cloud commits across the software procurement lifecycle
Help where you need it, from negotiating net-new contracts to retiring existing commitments
Consolidate your cloud subscription management and billing
Visibility
Get detailed reporting, forecasting, insights and savings
Visualize real-time cloud consumption across your organization
Obtain valuable Tier-1 MBE credits by consolidating cloud spend with WWT

Flexibility
More flexible payment terms, consumption models and service options
Test ISV solutions typically unavailable in hyperscaler-run marketplaces
One of the few channel partners with expertise across the leading public cloud hyperscalers
Why WWT for cloud?
Over the past 30 years, WWT has developed longstanding partnerships with the leading public cloud hyperscalers, ISVs and OEMs. We bring together these solution providers in a collaborative ecosystem where clients can learn about, design, build, demo and deploy innovative cloud technologies and integrated architectural solutions.
Not only are we experts at cloud computing in its many forms, we specialize in building and integrating the infrastructure on which modern clouds run. We're intimately familiar with the latest technology and solutions and our experts understand the best ways to procure cloud software and modernize IT infrastructure. In fact, we understand cloud marketplaces so well that the leading hyperscalers have all engaged us for advice on optimizing their own marketplaces.
Connect with our cloud marketplace experts