Experience the transformational difference of AIOps
AIOps brings artificial intelligence and machine learning to IT operations. Monitoring and managing hybrid and dynamic IT environments are essential pieces of your AIOps journey. AIOps allows you to transform your IT operations, and work smarter and faster -- all while reducing mean time to recovery, operational costs and most importantly, application downtime.
Featured content
Keep up with the latest from our AIOps experts.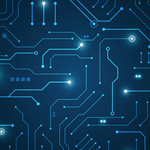 Cisco FSO
What is AIOps?
WWT answers the question "What is AIOps?" and provides insights into how to turn the vision of a self-healing enterprise into reality.
Article
Jan 4, 2022
4 min read
The value of AIOps
WWT understands the complexity and challenge in getting started with AIOps. Using our state-of-the-art ATC, WWT has developed a full-scale, enterprise model to showcase AIOps in a real-world environment. Join us to explore the amazing impact AIOps can have on your enterprise.

Put customers first
Integrate customer behavior data, habits, wants, loyalty and interactions to optimize strategies and provide personalized experiences.
Get the holistic view
AIOps platforms serve up insights in a highly consumable dashboard tailored to your business needs.

Bring it all together
AIOps brings the entire enterprise into focus by uniting business functions and goals in a single, manageable service.

Own the competitive advantage
Make IT operations more efficient and cost effective with AIOPs as a core component of business continuity and resiliency.
Get started today
Don't see what you're looking for or want to learn more?