Upcoming and on-demand events
Online or in person, WWT offers a variety of events to collaborate, connect and grow in the digital world.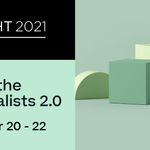 Event
experience
NetApp INSIGHT 2021 Digital
WWT is a proud Gold sponsor of NetApp INSIGHT 2021 Digital! This virtual experience is a fully digital, highly immersive, hybrid cloud-focused forum for conversations and learning. Legends of the hybrid cloud take center stage to tell their stories and visions for hybrid cloud evolution. In addition to getting inspired and staying up to speed on industry trends, you can get the technical training needed to hone your specialist chops. Learn more and register at: https://insight.netapp.com/ ***If you would like to learn more about this event, click the blue registration button and we will send you additional information.***
Oct 20, 2021 • 10 am (CDT)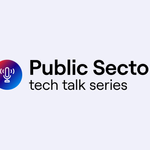 Event
webinar
Public Sector Tech Talk E25: Data Centric Security for the Public Sector
Hackers can do a lot of damage in just a few seconds. In 2020, ransomware attacks cost U.S. government organizations around $18.9 billion in terms of downtime and recovery costs. This includes destruction of data, theft of intellectual property, removal and restoration of compromised data and systems, unhappy constituents who were unable to access key infrastructure and government services, not to mention reputational harm. During this Public Sector Tech Talk, NetApp joins WWT to provide insight on how to secure and protect public sector organizations against today's top cybersecurity concerns, discuss trends in recent ransomeware attacks, and share best practices for protecting government agencies against malicious actors who intend to prevent the delivery of mission-critical services.
Oct 12, 2021 • 1 pm (CDT)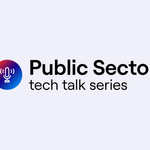 Event
webinar
Public Sector Tech Talk E11: Navigating the Government Data Surge
Every government agency is creating and collecting massive amounts of data, making storage and security of that data a significant business consideration. In fact, IDC predicts that by 2025, there will be well over 100 zettabytes of data generated and that number is only going to grow exponentially. How can agencies navigate this influx of data? Optimization will be key. This Public Sector Tech Talk episode will address how a cloud data management approach can help agencies more efficiently and effectively store, manage and access data on-premises, in the cloud or in a hybrid environment. Additionally, it will provide details on how this approach supports compliance, security and regulatory requirements for government agencies.
Jul 29, 2021 • 1 pm (CDT)