Upcoming and on-demand events
Online or in person, WWT offers a variety of events to collaborate, connect and grow in the digital world.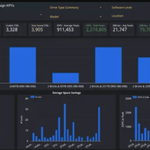 Event
webinar
HCI or Dedicated Storage: When to use Dell's VxRail v. PowerStore
In 2020, Dell EMC introduced an innovation to the mid-range storage market: PowerStore. For good reason, customers came to us wanting to know more about PowerStore, especially the PowerStore X model. That's because PowerStore X includes installation of the VMware hypervisor, allowing applications to be embedded as virtual machines (VMs) directly on the appliance. Meaning, you now can run VMs natively on the storage array controllers, alongside having the benefits of a centralized storage array.  Given this capability, our customers wanted to know what use cases were best suited for PowerStore versus Dell EMC's leading hyper-converged platform, VxRail. 
Mar 30, 2021 • 2 pm (CDT)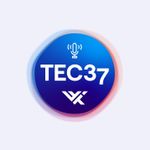 Event
webinar
TEC37 Data Center Series E03: Why Vendor Lock-in is the Best Strategy for SDDC
In this TEC37 encore, we explore why many organizations hesitate to take a single-vendor approach when implementing a software-defined data center (SDDC) due to fear of vendor lock-in. Vendor lock-in can occur when an organization exclusively depends on one vendor for products or services, making them unable to use another vendor without significant switching costs. While the concern around vendor lock-in is valid and should generally be avoided, SDDC is an exception to this rule because of its focus on the software layer and the importance of choosing infrastructure components that best support the software platform. Join host Robb Boyd as he speaks with WWT's Sean Hicks and James Harless -- Technical Solutions Architects, Intel's Jason Lamb -- Cloud Solutions Strategist, and Dell's Pat Dooley -- HCI Specialist. They'll discuss why a single-vendor approach might be your best move for an optimal SDDC environment.
Mar 15, 2021 • 1 pm (CDT)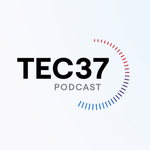 Event
webinar
TEC37 Data Center Series E01: Why SDDC May Be Right for Your Organization
We are bringing back some of our favorite TEC37 episodes! Software-Defined Data Centers (SDDC) are designed to overcome the drawbacks of traditional IT infrastructure to offer the accelerated delivery of consistent data center services. Despite the performance gains, some organizations have been hesitant to adopt a SDDC environment. Tune into this TEC37 encore to find out more!
Feb 11, 2021 • 1 pm (CST)