Upcoming and on-demand events
Online or in person, WWT offers a variety of events to collaborate, connect and grow in the digital world.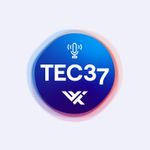 Event
webinar
TEC37 Data Center Series E06: Data Insights: How to Make Accelerated Data Driven Decisions
Organizations are faced with massive amounts of data but lack holistic visibility into their environments. This can make decision making a time consuming and painful process. Assessing the data center infrastructure allows organizations to quickly understand details of the current environment for the purposes of optimizing their infrastructure and improving the bottom line. Tune into this TEC37 as our experts discuss how to gain visibility into your environment and the benefits you'll realize from the improved visibility.
Sep 15, 2021 • 2 pm (CDT)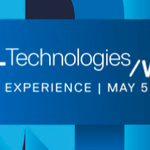 Event
experience
Dell Tech World 2021: What We Learned
Dell's most coveted event of the year, Dell Tech World 2021, will be held virtually from May 5-6 for customers and partners around the world to attend. Our experts will be there to catch all the action and will connect to discuss Dell's biggest announcements, innovations and most interesting nuggets from top breakout sessions. Plus, tune in to hear from Dell guest speakers, Betty McGee.
May 13, 2021 • 1 pm (CDT)