WWT, not merely a Value-Added Reseller, but a full-service Technology Solutions Provider
We don't just resell; we provide end-to-end consulting, delivery, and lifecycle support services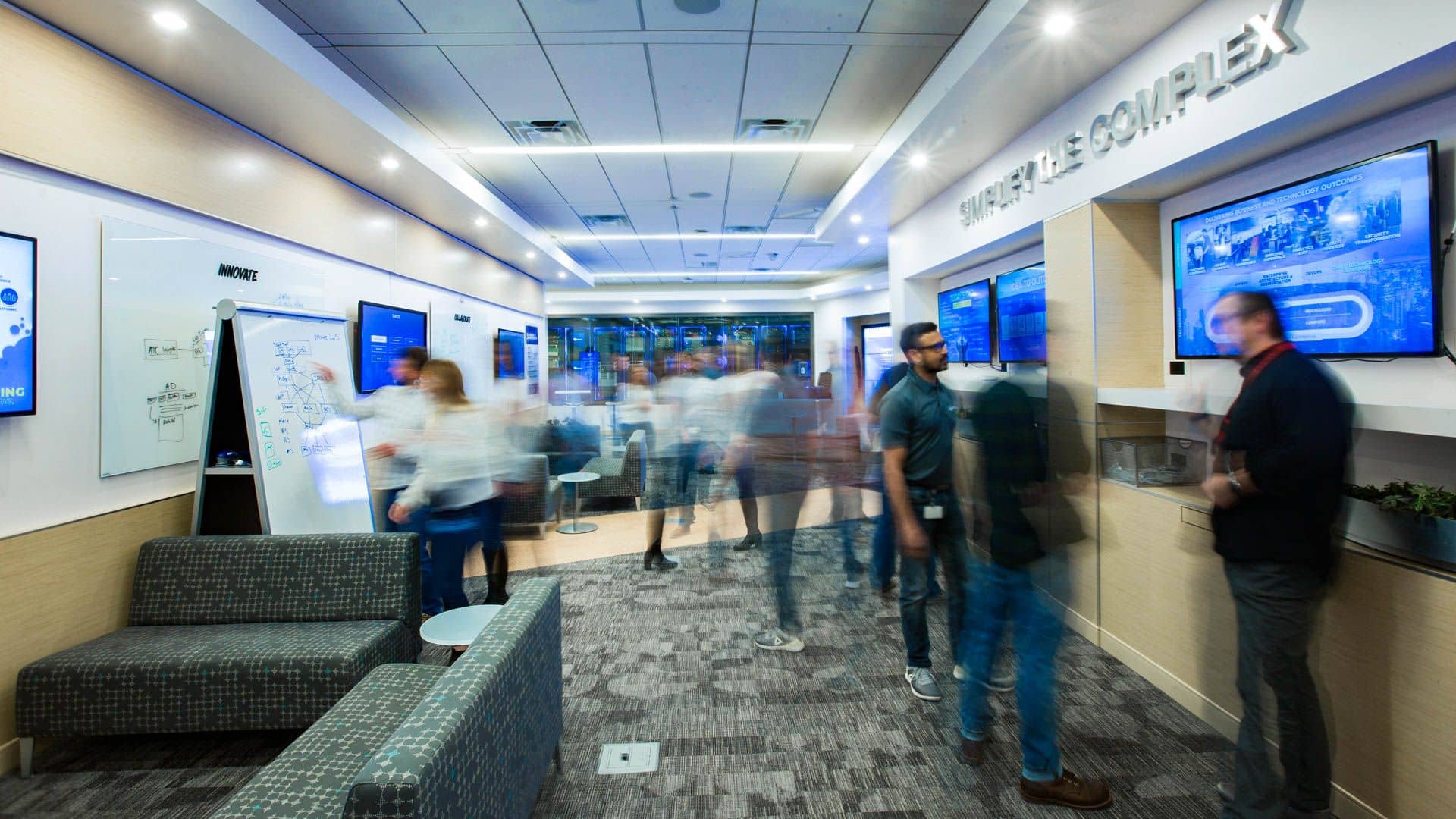 Since its inception in 1990, WWT has built a strong reputation as one of the largest value-added resellers (VARs) in the world, providing pre-sales support and supply chain integration and fulfillment services for customers and partners around the world.
Over the years, WWT has grown its services capabilities by developing a deep bench of advisory and delivery engineers across multiple technologies, including Networking, Data Center, Cloud, Security Transformation, Digital, Automation & Orchestration, Digital Workspace, and Mobility. Most notably, WWT established a $500M+ innovation lab – the Advanced Technology Center (ATC) – that enables customers to evaluate, test, and integrate solutions prior to making purchasing decisions or launching already-procured products/solutions into a production environment.
Altogether, these assets – ATC, Global Supply Chain, and Services – can be applied across five steps to maximize customer programs, large and small.
While many customers leverage the full breadth of WWT's capabilities set, some find they only require one step or another based on the specific requirements of certain programs or projects; in which case, WWT will customize an approach accordingly.
Featured case studies

As demonstrated in the case studies below, WWT is doing more than just supply chain services to help service providers around the globe design, test, build, and secure their service offerings and networks – both internal (IT) and consumer-facing (residential and business).
When engaging with service providers, WWT's approach is twofold – consult and execute. First, we ensure there is alignment on the company's strategy from three key perspectives – business, technology, and operations. Once these strategies are set, and aligned, we focus on analyzing and optimizing the solution's total cost of ownership (TCO). From there, we work the service provider to design the plan the network (feature roadmap, capacity, etc.). And, finally, we do not stop there – different from conventional consulting firms – WWT can help to implement the plan by way of executing on the initial buildout and delivery and assist with the ongoing operational support and lifecycle management.
Traditionally, a service provider will use a consulting firm, if not in-house expertise, for solution definition and business case validation. Then, they may work with another group for testing and planning, and go to bid for the solution building, integration, and fulfillment. Finally, installation and deployment followed by maintenance and support will be needed, adding another layer. Meaning, it will take many, many contracts, bids, assessments, and considerable time and resources to complete a single project.
WWT comprehensive offering streamlines this effort and accelerates timelines anywhere from 3 to 12 months – in the process – saving costs and delivering high-quality, consistent outcomes. Once delivered, WWT can assist with maintaining, refining, and upgrading the system rapidly, helping to drive process efficiencies and cost containment over the solution's lifespan.
The current market dynamics for mobile network operators (MNOs) reveal costs continuing to increase due to high customer expectations on bandwidth demand, with revenue continuing to decrease due to increased competition and changing target customers, resulting in higher churn rates. Ultimately, this has created a paradox: the cost to operate a network continues to increase but CapEx/OpEx budgets are either not increasing at the same rate or decreasing.
So, what are MNOs to do? Well, they need to find a way to either cut costs or increase revenue, or both. Obviously, that's way easier said than done.
MNOs have realized a different approach is necessary. That is why the industry is exploring disaggregated and open solutions, especially as they apply to the radio access network (RAN). The RAN is a MNO's largest cost area when compared to its transport and core networks, with roughly 70% of the overall network costs going into the RAN, 20% into transport, and 10% into core. Therefore, optimizing and innovating in the RAN can offer the best option for cost effective RAN operation and expansion.
As with other technology evolutions, when opened to competition and innovation through standardization and open APIs, new entrants have seen considerable success (e.g., voice innovation from proprietary to VoIP, video from proprietary to video over IP, IBM SNA to IP based transactions). Opening interfaces and protocols on traditionally closed systems should produce an increased number of competitive suppliers, creating pricing pressure (i.e., lowering costs to MNOs) and accelerating the pace of innovations. New and quicker innovations help surpass the competition, yes, but also because open systems leverage the software-defined benefits of cloud architectures (virtualization, containerization, etc.), using automation and programmability to accelerate time to market of new services (i.e., new revenue streams) while reducing the overall cost to operate the network.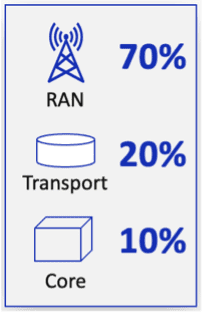 When done right, open solutions allow for considerable innovation and standardization. When done poorly, open solutions can inject infinite variability and unbridled change that does not produce consistency, reliability, or cost optimization – quite the opposite, perhaps.
WWT has been evaluating disaggregated RAN solutions, including virtualization RAN (vRAN) to open RAN (O-RAN), from numerous suppliers and varying business models. In many respects, the technology itself is more than sufficient. However, there remain business and operational concerns that need to be addressed.
WWT has been working with key partners in the vendor community to establish a framework for making a disaggregated RAN solution work. To learn more about our efforts on the disaggregated RAN framework and/or our end-to-end services capabilities, please reach out to one of our experts listed below.