Advanced Configuration Lab
 · On-demand
Amazon FSx for NetApp ONTAP Lab
Advanced Configuration Lab
Solution overview
Amazon FSx for NetApp ONTAP (FSx for ONTAP) is managed file and block storage service that provides advanced cloud data management capabilities and flexibility. FSx for ONTAP offers architecture flexibility as customers develop their true data fabric and venture on their cloud journey.
Based on the industry-leading storage management software, ONTAP, this cloud-native AWS service offers direct integration into almost all AWS services by default.
This is a perfect service for existing NetApp ONTAP users to journey into the cloud, and for cloud-born users to gain more flexibility over their AWS storage operations with the full complement of NetApp data management capabilities.
NetApp Cloud Manager, the centralized control portal for all NetApp cloud-based services unlocks additional features to manage data across different on-premises and cloud environments. Plus, this service can also be managed via AWS Console and CLI, ONTAP CLI, or AWS and ONTAP REST APIs. This lab will focus on managing this service directly inside of the NetApp Cloud Manager.
FSx for ONTAP features:
Multiprotocol (NFS, SMB, and iSCSI) support
Multi-AZ availability
Built-in data protection processes
Storage efficiencies, including tiering
High performance and low latency
Data migration and replication with SnapMirror®
Instant data clone copies with FlexClone®
FlexCache support for cloud bursting workloads
Lab diagram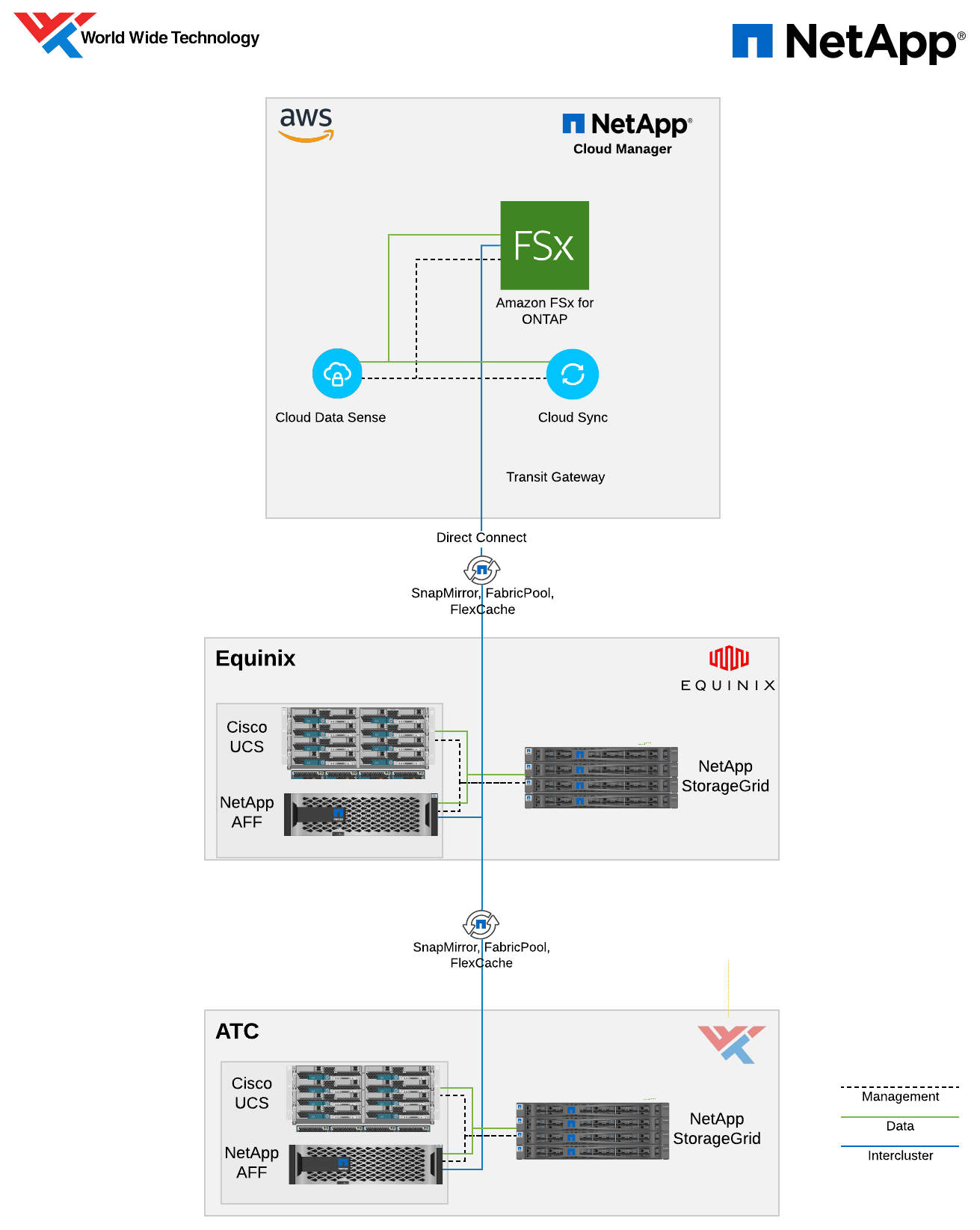 What's next?
Learn more about Cloud Data Management, stay up-to-date with the industry and the new technology we have at WWT.