NetApp Cloud Manager Lab
Solution Overview
Hybrid Cloud Data Management
NetApp Cloud Manager is a hybrid cloud infrastructure, data, and services management platform. It enables end-to-end management of Cloud Volumes ONTAP and integrates with a number of other NetApp multi-cloud solutions that include NetApp ONTAP on-prem, NetApp Cloud Volumes Service for AWS, Azure NetApp Files, Cloud Compliance, Cloud Tiering, Cloud Backup Service, and more.
Cloud Manager is built with simplicity in mind. The intuitive web interface simplifies storage tasks by enabling users to do everything from initial CVO deployment to volume provisioning and replication. In a few guided steps, a tenant can dynamically create storage capabilities based on their requirements, upgrade the service for new features, create replication/protection policies and switch out the underlying cloud infrastructure without loss of data or end-user migration tasks.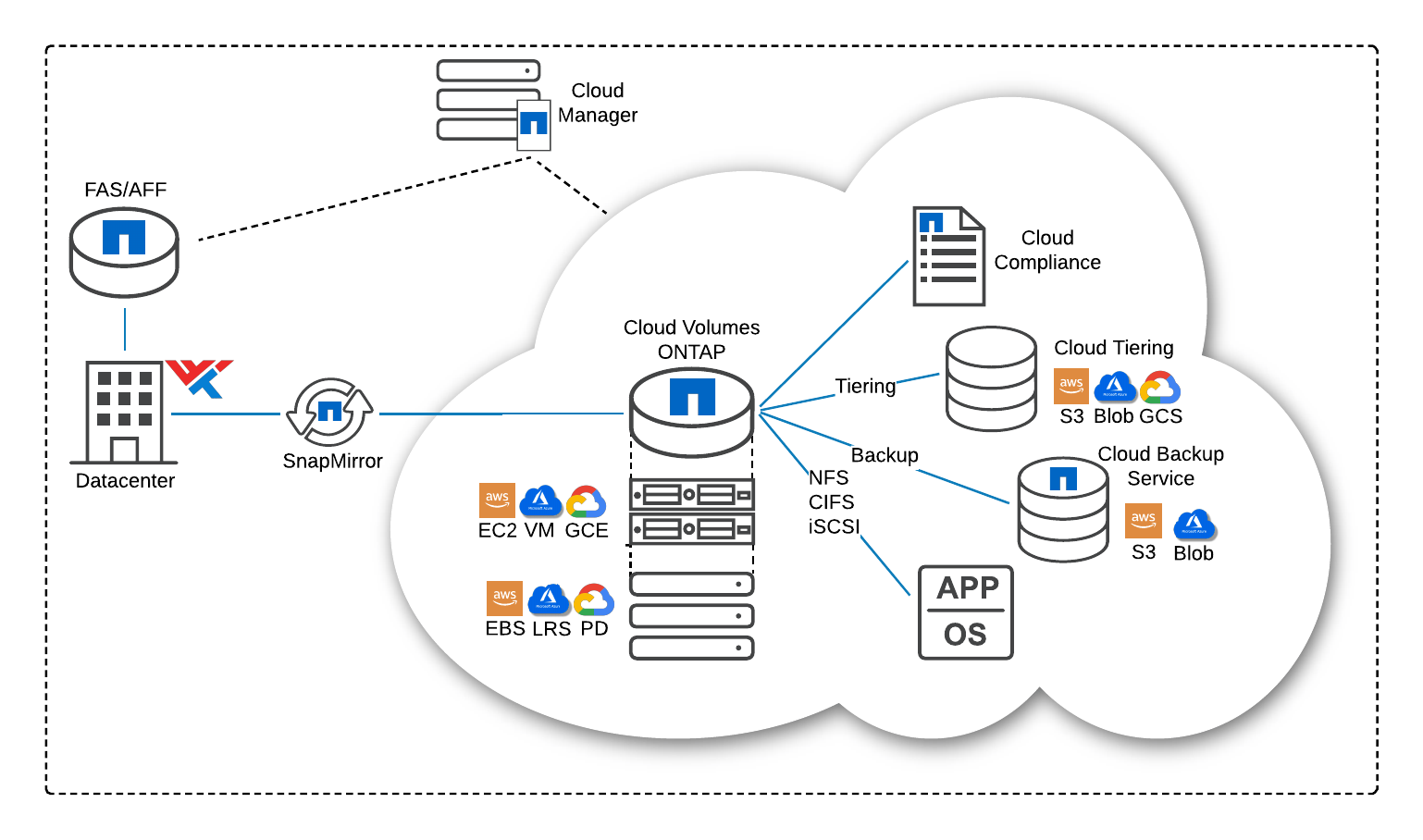 Goals & Objectives
This is one of a five part lab series that provide hands on access to the following NetApp Cloud Data Services.
By accessing this lab you will better understand the features and functionality of Netapp Cloud Manager.