Private cloud offers more control and customization while retaining many of public cloud's benefits.
Private cloud is a deployment model where cloud resources are exclusively owned and maintained by the same organization. Typically accessed via private network or internet connection, private clouds can be physically located on-premises in an organization's own data center or hosted by a third-party service provider.

A private cloud gives you full control over your data and security, often critical for meeting strict regulations and compliance requirements.
Security
Enhanced control, security, privacy and risk-management capabilities

CapEx control
Better cost transparency, control and efficiency of your on-premises hardware

Flexibility
Flexible services delivery and consumption-based models

Recovery
Enhanced business continuity and disaster recovery capabilities


Consumption
Better resource utilization

Why WWT?
Our certified architects, engineers and consultants are experts across all major public, private and hybrid cloud solutions. We can help you build, modernize, secure and optimize your private cloud infrastructure, including legacy applications and data centers.
We know private cloud solutions inside and out because we build them in our Advanced Technology Center (ATC), which spans our WWT-owned on-premises data centers, a colocated space and three public cloud environments.
Get the benefits of the public cloud but with the enhanced security and control needed to meet strict business and regulatory requirements.
What's new in private cloud?
Keep up with the latest from our experts in the field.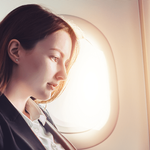 Private cloud challenges and use cases
Top use cases
Workload portability
Optimized workload placement
Mission-critical applications
Data center consolidation
Data locality
High-performance computing
Data security and compliance
Common challenges
Most businesses are in the cloud, using a combination of public cloud services while relying on legacy applications and on-premises data centers. After experiencing the benefits of public cloud, many wish to extend those benefits across their legacy IT footprint.
But it's not always an either/or question when it comes to choosing public versus private. Having architected, built and deployed many private cloud solutions for customers in our ATC, we know getting the right balance between private and public cloud environments can be a struggle for many reasons, such as:
Disagreement and communication delays between infrastructure teams​
Slow progress due to outdated on-premises infrastructure and operations
Knowledge gaps among infrastructure teams preventing a shift to automated operations​
Legacy operating and individual governance models
Increasing technical complexity and security/compliance requirements