Our cloud management services
Sorting through the cloud landscape can be challenging. Organizations often want a hybrid cloud but don't have a clear blueprint for success. Our practice focuses on the cloud management space, creating a "single portal experience" for our customers across multiple public and private clouds. Our experts can help identify your specific objectives and design a cloud solution architecture that's right for your business. We act as an advisor in building and running cloud management tools, with custom resources such as investment strategies, cloud brokerage, architecture design, workshops, discovery, alignment and implementation.
Learn more about the journey to cloud maturity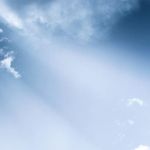 Page
Microsoft Azure
Cloud Services
Learn how our consultants can guide you through all levels of cloud maturity -- from initial strategy design through migration and operation.