Upcoming and on-demand events
Online or in person, WWT offers a variety of events to collaborate, connect and grow in the digital world.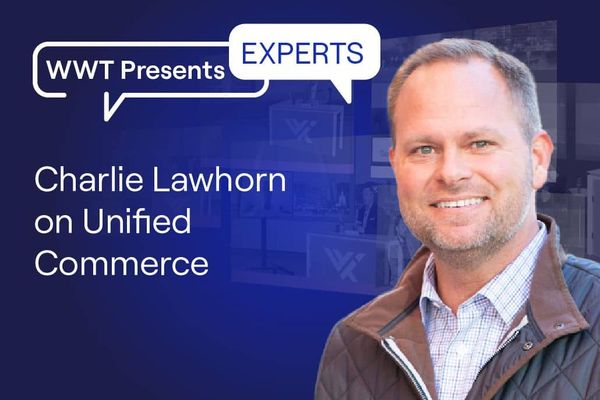 Digital
Streamline Your Digital Ecosystem, Break Down Data Silos with Unified Commerce | WWT Experts
Rapid and substantial shifts in consumer habits — brought about mostly by a global pandemic — forced leaders to cobble together disjointed technologies to meet evolving customer needs. Today, these siloed back-end systems and scattered data points are preventing leaders from delivering a more seamless, intelligent and efficient experience for employees and customers. Enter: Unified commerce.    Join WWT Chief Digital Advisor Charlie Lawhorn as he talks about the need for unified commerce ensures to connect customer-facing sales channels, critical data and supporting management systems through scalable infrastructure — all in the name of creating a great experience for customers and employees alike. Charlie also talks about the important distinction between omnichannel and unified commerce, and simple, actionable steps to putting unified commerce into action.