Upcoming and on-demand events
Online or in person, WWT offers a variety of events to collaborate, connect and grow in the digital world.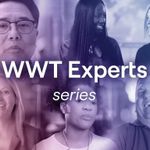 Event
webinar
WWT Experts: Kait Miller on Machine Learning and Computer Vision
In this session from the WWT Experts series, we will hear from Kait Miller who represents WWT's expertise around Machine Learning and Computer Vision. We'll present Kait with top questions on the topic and learn from her hands-on experience working with WWT customers across industries. Join us for this WWT Experts session!
Sep 30, 2021 • 1 pm (CDT)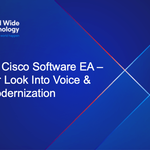 Event
webinar
US Army Cisco Software EA – A Deeper Look Into Voice & Video Modernization
Join WWT & Cisco voice and video experts to learn about the Army Cisco Voice and Video Software Collaboration Enterprise Agreement (EA), from long time partners who are enabling voice modernization across the Army. This webinar will discuss in detail what is covered under the Army Enterprise Agreement, which products are available, the move to upgrade to Cisco Call Manager version 12.x, and how the Army can leverage the current licenses.
Apr 08, 2021 • 11 am (CDT)