Value Stream Mapping Workshop
Many times necessary processes can impact the quality and speed of IT service delivery, causing delays that can take days, weeks or even months. Daily changes in network, firewall storage and security features can cause delays that really impact the productivity of an organization.
To address these challenges, IT organizations must empower their teams with repeatable, visible, end-to-end processes with a focus on intelligent automation. WWT's Value Stream Mapping Workshop is designed to help your organization put the right plan and tools in place, all while maximizing resources and saving money.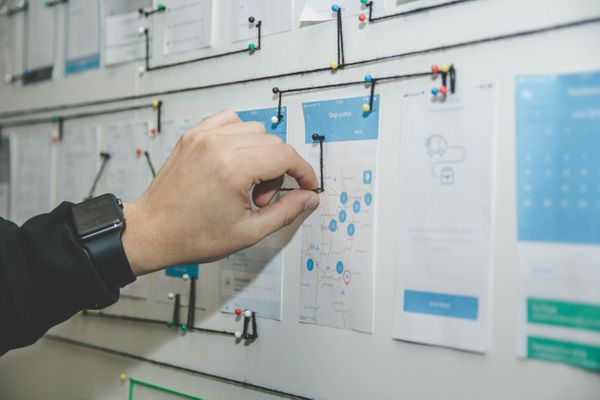 What to Expect
During this workshop, participants will engage in discovery and value stream mapping exercises to fulfill the following objectives:
Prioritization of workflows and alignment with business outcomes

Analysis of workflows to identify performance and quality Issues

Development of a future state process map

Creation of an automation strategy and implementation plan
Goals & Objectives
WWT's Value Stream Mapping experts will help you analyze and prioritize areas of automation process improvements to help your organization drive successful business outcomes. WWT experts will provide your team with current-state to future-state mapping for an actionable automation plan that ensures improved quality and faster delivery of IT services.
What is a workshop?
A workshop is typically a paid engagement, with predefined objectives, that results in the creation of strategic project deliverables: action plan, high-level architectural design, proposal or quote for project implementation. Workshops may be delivered remotely or onsite.
Who should attend?
Chief Data Scientist
Chief Technology Officer
Key stakeholders with relevant interests
Benefits
Participants will conduct guided analysis of process areas through ideation and development of controls for future-state operating models. Benefits of our action plan include reduced overall IT costs through automation, reduced overall risk associated with product or services deployment, and reduced time to execute tasks and processes.