WWT GLOBAL FINANCIAL SERVICES
We enable our clients to 'see around the corners', accelerate and de-risk new technology introductions globally to deliver business outcomes at the speed of digital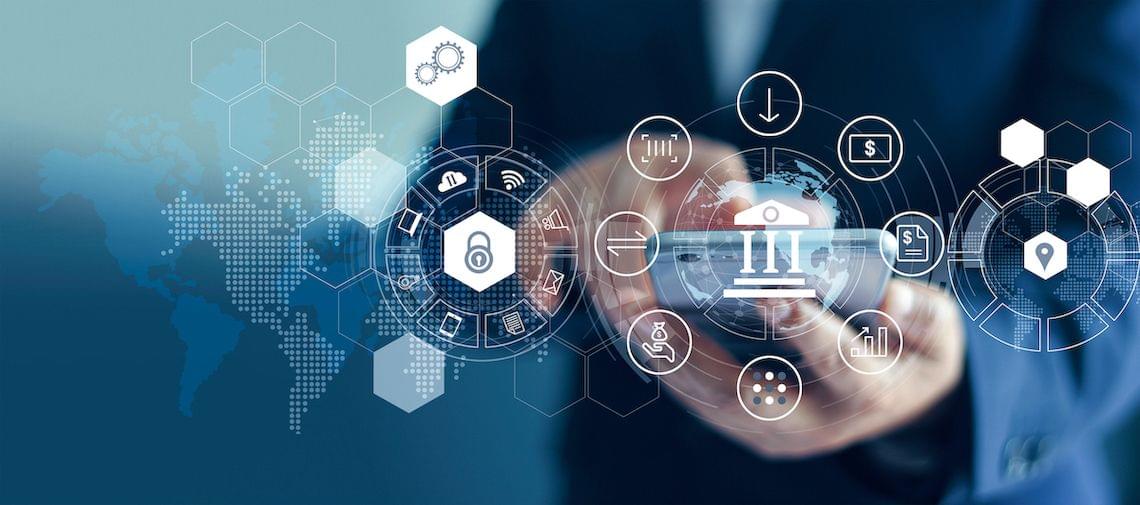 We understand the most complex and common challenges facing financial organizations today.
As a solution provider to over 40 of the world's largest banks and 78 of the Fortune 100, we are in unique position to understand the digital transformation services trends across global financial services.
Our services expertise includes: Infrastructure Architecture and Engineering, Design Thinking and Agile Development, Machine Learning, Supply Chain Management and Strategic Resourcing. These capabilities are supported by our mega innovation lab (ATC), our program management office and our operations and deployment management Command Center.
The WWT idea to outcome difference
Our end-to-end 'Idea to outcome approach' is based on a holistic approach to opportunity development that combines business alignment, end user experience (and design thinking), technology architecture, cyber-security resiliency and operations.
This approach encompasses IT architecture design, system integration, infrastructure deployment at scale as well as day 2 support and in some instances managed services.
Anti-fragile: our leading-edge investment in innovation enables us to help our clients 'see around the corners'. Additionally, WWT's 'built for change' approach to Technology incorporating Agile and DevOps principles, ensures our clients are ready to address changes that are hard to anticipate.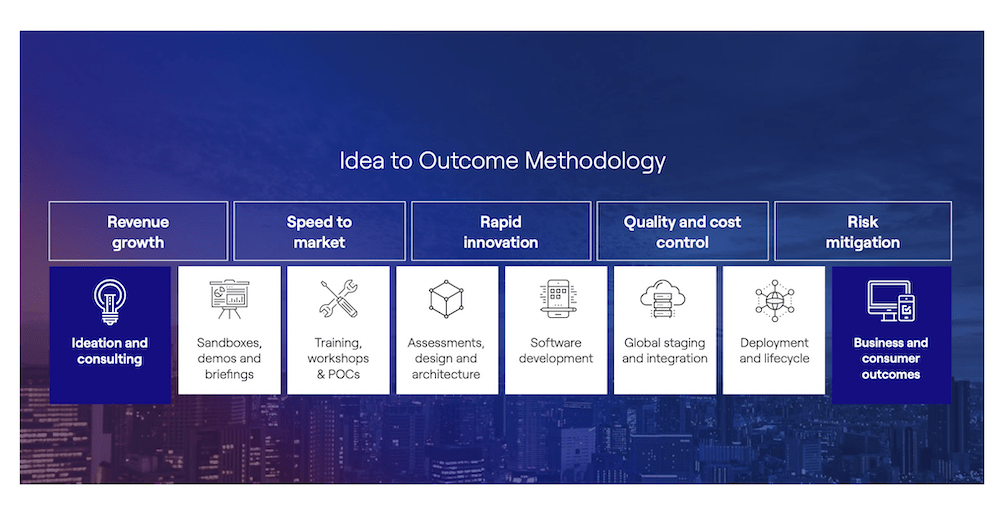 We deliver end-to-end solutions
Leveraging our Idea to Outcome methodology, WWT has the ability to quickly transition from strategy development to strategy execution. Our methodology provides a process for turning an organization's vision into a fully architected solution that can be deployed at scale.
Our approach is built upon a set of differentiated assets including:
Advanced Technology Center (ATC)
A mega innovation lab with over $800M in investments where we are constantly testing leading edge Technology Solutions, running Proof of Concepts and certifying new solutions before implementing them in our clients' environment (1000+ each year)
Digital Design and Agile Application Development Group
With deliverables covering a broad spectrum from mobile and web apps to infrastructure automation, DevOps and cloud migration
Extensive OEM Network
With a network of 4000+ OEM partners including 300+ strategic OEMs many of which in our ATC, WWT's breadth of perspective and our ability to design solutions that leverage multiple OEMs and are truly client-centric is unequaled in the industry
Deep Engineering Talent Pool
Covering the areas of Networking, Compute, Storage, Cloud, Cybersecurity, Service Ops and Machine Learning
WWT Services Portfolio
WWT's services portfolio is aligned with the transformation demands that Digital Business Acceleration is placing on all FSI organizations. This requires the ability to:
Accelerate modernization and constant evolution of technology assets globally
Enable a consistent on-demand IT consumption model across 'virtualized' legacy and hybrid multi-cloud infrastructure environments
Introduce and leverage Artificial Intelligence and Machine Learning in the management of IT Operations and constant improvement of user experience
Up-skill the IT organization through the infusion of talent and hands-on training
NETWORKING
Branch Networking Transformation
Data Center Network
Transformation (NGDC)
Cloud Networking
Network Automation
WORKSPACE SERVICES
VDI e.g. Horizon
Mobility e.g. Workspace One
Office and M365
Connected Real Estate
Contact Center (Cisco)
C&S / Cloud / IAC
DevOps / Agile Infrastructure
Infrastructure Automation
Workload Cloud Suitability
Nextgen Engineered Systems
Application Dependency Mapping
SECURITY
Endpoint / Patching / Tanium
Cyber-resiliency
Compliance (NIST, Reg)
Network Segmentation / Zero Trust
Cloud Security
APPLICATION SERVICES
DevOps / Agile
AppDev Infra-as-Code
AppDev UX
Application Performance Management (AppD)
STRATEGIC STAFFING
WWT vetted
Reach back into WWT engineering centers of Excellence
Reach back into WWT Labs
WWT consultant support
LAB SERVICES
Evaluations / Certifications
Innovation Lab-as-a-Service
Innovation Lab Outsourcing
SPA / ELA Support
CONSULTING SERVICES
Enterprise Architecture
AI infrastructure / AI Platform
Observability / AIOPS
Cloud suitability / Cloud Migration
Execution at scale
In 2020, WWT delivered over half a billion USD in Services across thousands of services projects covering the spectrum from strategy and architecture design to lab tests/certifications and global deployments. Additionally, we delivered services to 32 countries across 5 continents and our global footprint continues to grow with the goal to expand to 34 countries in 2021.
Our global workforce includes over 2500 services professionals (consultants, engineers, developers and project managers) and 1000+ contractors and strategic staffing resources with expertise spanning across 300+ OEM partners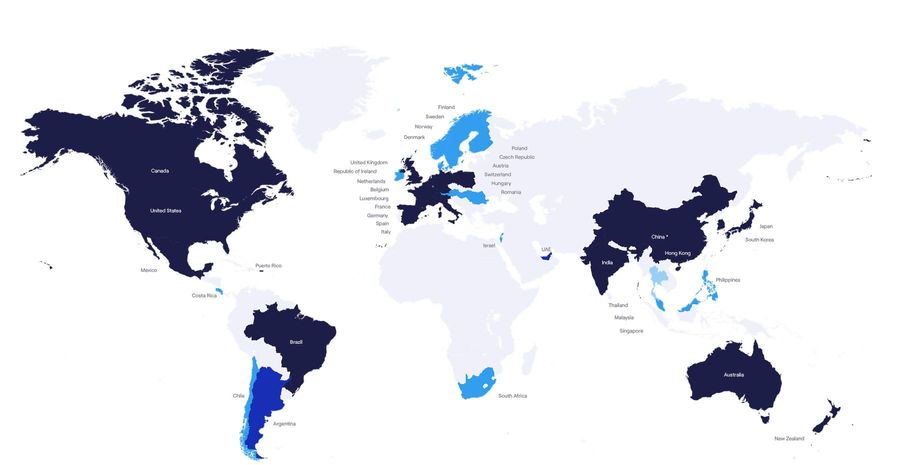 Meet Our Finserv Services Experts